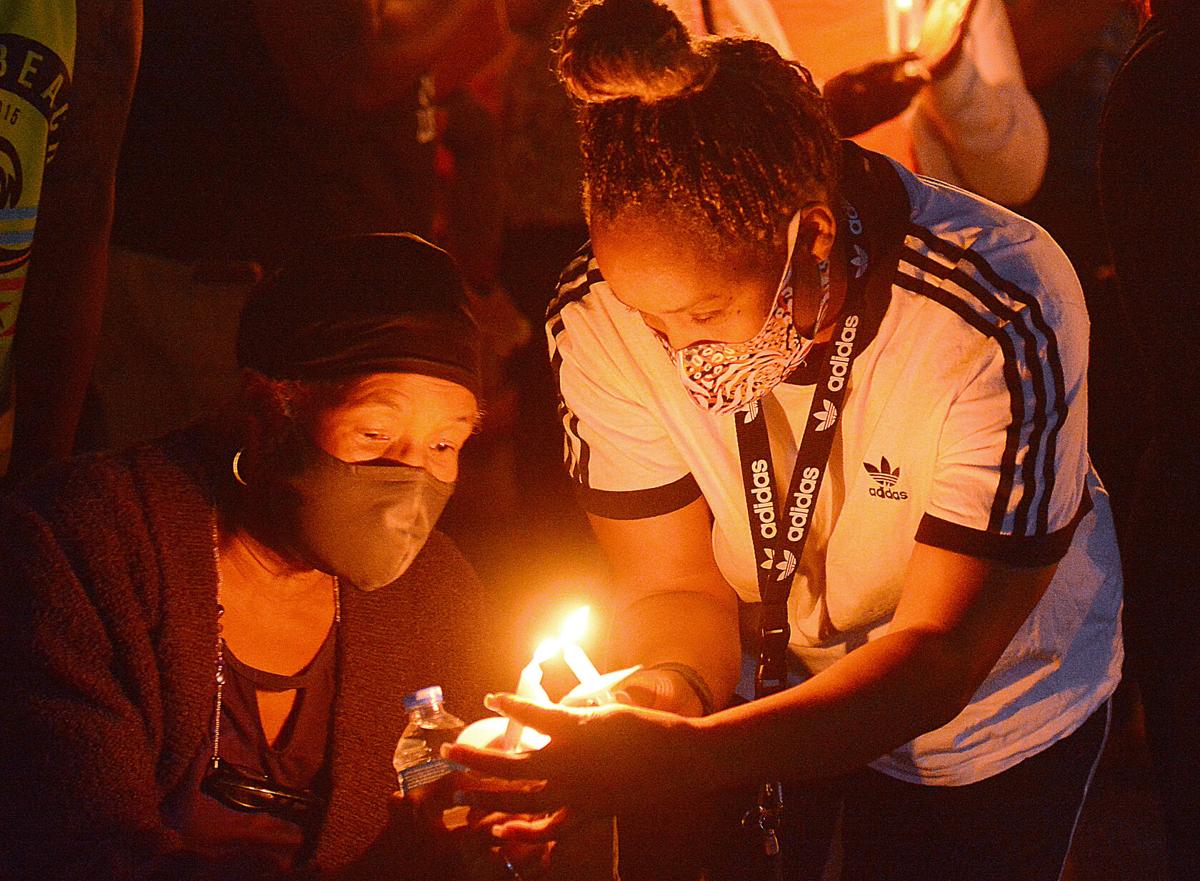 At least four children in the region were victims of a shooting in the last month.
A 7-year-old boy was shot and killed on April 21 while riding in a vehicle with his mom on Tate Boulevard in Hickory. Douglas Mason Wilson, a suspect in the case, was charged with first-degree murder.
Zakylen Harris was pronounced dead at Catawba Valley Medical Center. Two other children in the vehicle, ages 6 and 1, were not injured.
Surveillance video showed the victims' vehicle turn onto Tate Boulevard at the 15th Street SE intersection and move into the left lane. The suspect's vehicle followed in the same direction in the right lane. The victims' vehicle changed to the right lane, putting them in front of the suspect's vehicle.
The victim's mother then heard a woman in the other vehicle yelling at her. That vehicle then pulled next to the victims' vehicle and a shot was fired from the suspect's vehicle, police said.
The suspect's vehicle then continued on Tate at a high rate of speed.
As of Wednesday, April 28, no one else has been charged in this case.
Lenoir
A 2-year-old child was shot and killed by his father, police say, at a Lenoir residence on April, 23.
Michael Dale Summerow, 38, shot his girlfriend, Ashley Ladawn Johnson, after first assaulting her at a residence on Pope Lane. He then shot their 2-year-old child before turning the gun on himself, according to law enforcement.
Johnson was treated for her injuries and later released from Carolina Medical Center.
Summerow is currently being treated at Mission Hospital in Asheville and is in stable condition as of Wednesday morning, according to Aaron Barlowe with the Caldwell Sheriff's Office. Charges in this case are pending.
Gastonia
In Gastonia, a 7-year-old girl was shot on April 13 at a residence on Ware Avenue. Gabrielle Jones later died from her injuries.
At the time of the shooting, her uncle Jeremy Lewis was filming a scene for a rap music video, an article from the Gaston Gazette read.
"During the course of the filming, Jeremy Lewis was handed a gun by the homeowner," Gastonia Police Detective H.B. Houser wrote in the search warrant application. "Lewis fired the weapon, causing a bullet to go through a wall inside the house and striking the child victim."
Gastonia Police charged Jeremy Quintrel Lewis, 30, of Charlotte, with second-degree murder. He was also charged with discharging a weapon into an occupied building causing serious injury, assault with a deadly weapon inflicting serious injury and possession of a firearm by a felon. He is being held without bond.
Jarell Lewis, 32, of Fort Mill, South Carolina, was also charged on the night his daughter was shot with assault on a government official and resisting arrest.
Shelby
In Shelby, an 18-month-old girl was shot in the back while asleep in bed with her mother on April 20.
The incident happened in a spray of gunfire on the street outside the home shortly after 10 p.m., an article from The Shelby Star said.
Two groups of people were gathered outside on the intersecting streets of Wilmouth and Putnam in Shelby when the gunfire erupted.
At least 15 shots were fired along Wilmouth Street, according to The Shelby Star. One went through a home and into the back of an 18-month-old girl. The bullet lodged in her lung, and she was taken to Levine's Children's Hospital in Charlotte.
As of April 28, the Shelby Police Department has not updated the child's condition or announced anyone has been charged in this case.
The Gaston Gazette and The Shelby Star contributed to this article.