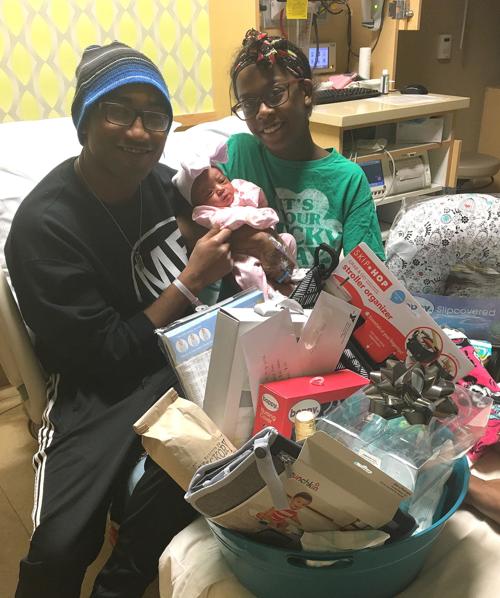 The first baby of 2019 in Catawba County has arrived.
At 1:22 a.m. on Jan. 1, Alaiah, weighing six pounds, was born to her parents Ajanee Fininen and Torrin Walls, of Longview, according to a press release from Catawba Valley Medical Center.
She is her parents first child.
"It went as smoothly as possible," Fininen said. "I trust this hospital and I really like the way things are set up here. The staff is extremely personable and involved throughout the whole process.
"I highly recommend this hospital for anyone in this area looking for the best place to deliver your baby. I love the Pavilion. The midwife was amazing. From start to finish I couldn't be happier."
To celebrate the birth, the new family received a gift basket with items donated by March of Dimes, Taproot, T.J. Maxx, Wiki Wiki, Chick-fil-A and Cici's Pizza along with the Catawba Valley Medical Center Lactation Department and women and children's unit.
The family also received a one-year membership to the YMCA of Catawba Valley.