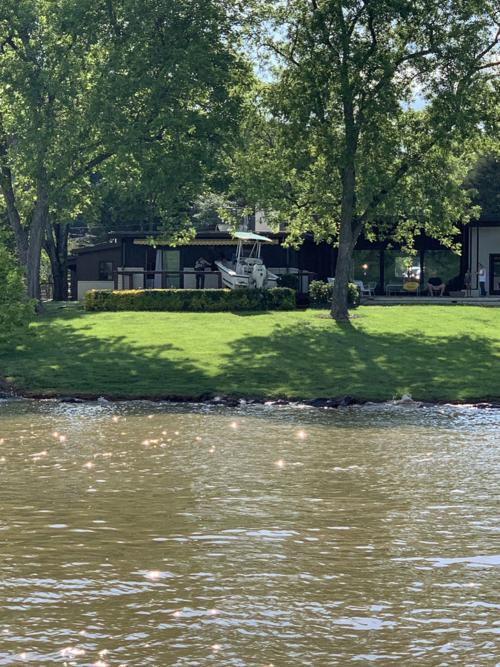 Brandon Hall was spending Saturday with his family on their pontoon boat on Lake Hickory. The boat was near the 127 bridge when he looked to see a second boat coming up quickly behind them.
"When it got closer I figured the pilot couldn't see us for some reason so I started screaming at my dad and just pointing behind us," Hall said.
"We veer off to the left last second and the boat scrapes our starboard side and keeps going," Hall said. "I realized there's no one in the boat."
The boat eventually ran aground and hit a house.
Eric Gleason, North Carolina wildlife enforcement officer, said no one was injured in the accident.
"It was miraculous in every sense of the word no one was killed or even hurt," Gleason said.
Hall said their pontoon saw minimal damage.
Gleason said the boat that crashed likely had the engine totaled and he was unsure of the estimated amount of damage to the home.
Gleason said the driver of the boat that collided with Hall's pontoon fell off and a Good Samaritan rescued him from the water. The driver was not wearing a life jacket and did not attach the emergency kill switch which would have stopped the boat once he fell.
Gleason said it's not state law to use a kill switch but it is highly recommended.
Gleason said the driver of the boat was not charged in the accident.
Even though they weren't hurt, Hall said the accident left the family shaken. "To see this boat hauling ass and to feel like you are legitimately about to die, it was insane," he said. "The overwhelming dread and hopelessness is something I hope to never experience again."
Get local news delivered to your inbox!
Subscribe to our Daily Headlines newsletter.