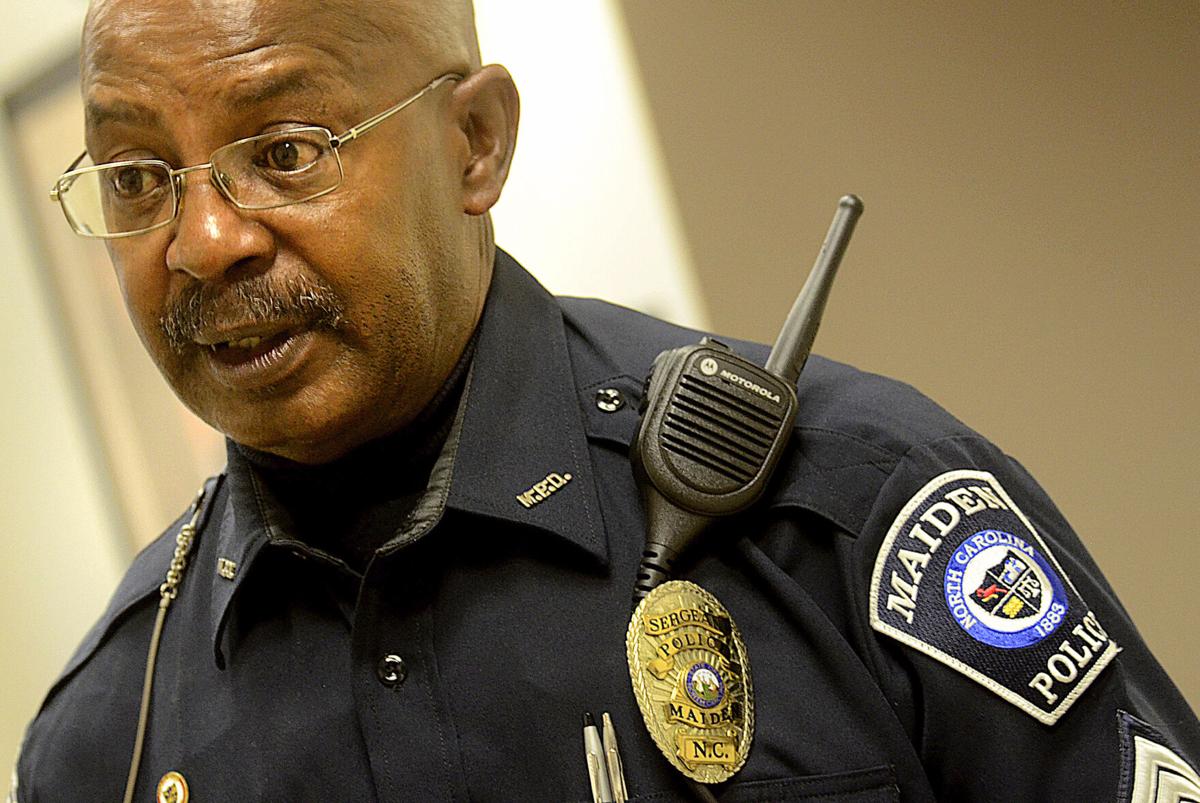 Longtime Maiden police officer James "Nelson" Miller died June 3. He was 67 and remembered as a mentor to other officers.
"Nelson was a loyal and dedicated police officer to the town of Maiden for 23 years," said Maiden Police Chief Tracy Ledford. "He was a compassionate and caring officer to those he came in contact with. His ultimate goal was to protect and serve. No matter the circumstance Nelson treated everyone with respect and dignity. He defines what we should all aspire to be: A good person."
Miller began his career in law enforcement in 1977 with the Catawba County Sheriff's Office. He began working at the Maiden Police Department in 1992.
"Sergeant Miller was a very well-respected and well known member of our law enforcement community here in Catawba County," said Don Brown, Catawba County Sheriff. "Nelson greatly impacted the lives of many officers and citizens during his career. His legacy is carried on through his son, Marcus, who serves with us here at the Sheriff's Office. Our thoughts and prayers will be with the entire Miller family as we gather to honor his life and dedicated service."
While at Maiden, Miller taught Drug Abuse Resistance Education, the D.A.R.E. program, from 1997 until his retirement. He also worked as a resource officer at Maiden High School.
"It was these assignments that I believe allowed him the best opportunity to make a difference in the lives of others," said Ledford. "To this day the citizens of our community are quick to point out that Nelson taught them, or their child, during D.A.R.E. They comment on his great personality, his caring demeanor and his smile."
Miller was born Oct. 29, 1953, in Catawba County to the late James Earnest Miller and Barbara Kennedy Miller, according to Bennett Funeral Service. He was a member of Smyre's Chapel A.M.E. Zion Church in Catawba, and a member of the National Fraternal Order of Police and Catawba County Lodge No. 026. He lived in Newton.
"Nelson will be remembered as a police officer who truly cared about his community," said Ledford. "He went above and beyond what is required, all in hopes of making a positive impact on another person's life. To me, Nelson was a mentor, a great officer, and a true friend."
A celebration of life is planned for 11 a.m. Wednesday at Mt. Olive Lutheran Church in Newton.
Emily Willis is a general assignment and education reporter at the Hickory Daily Record.