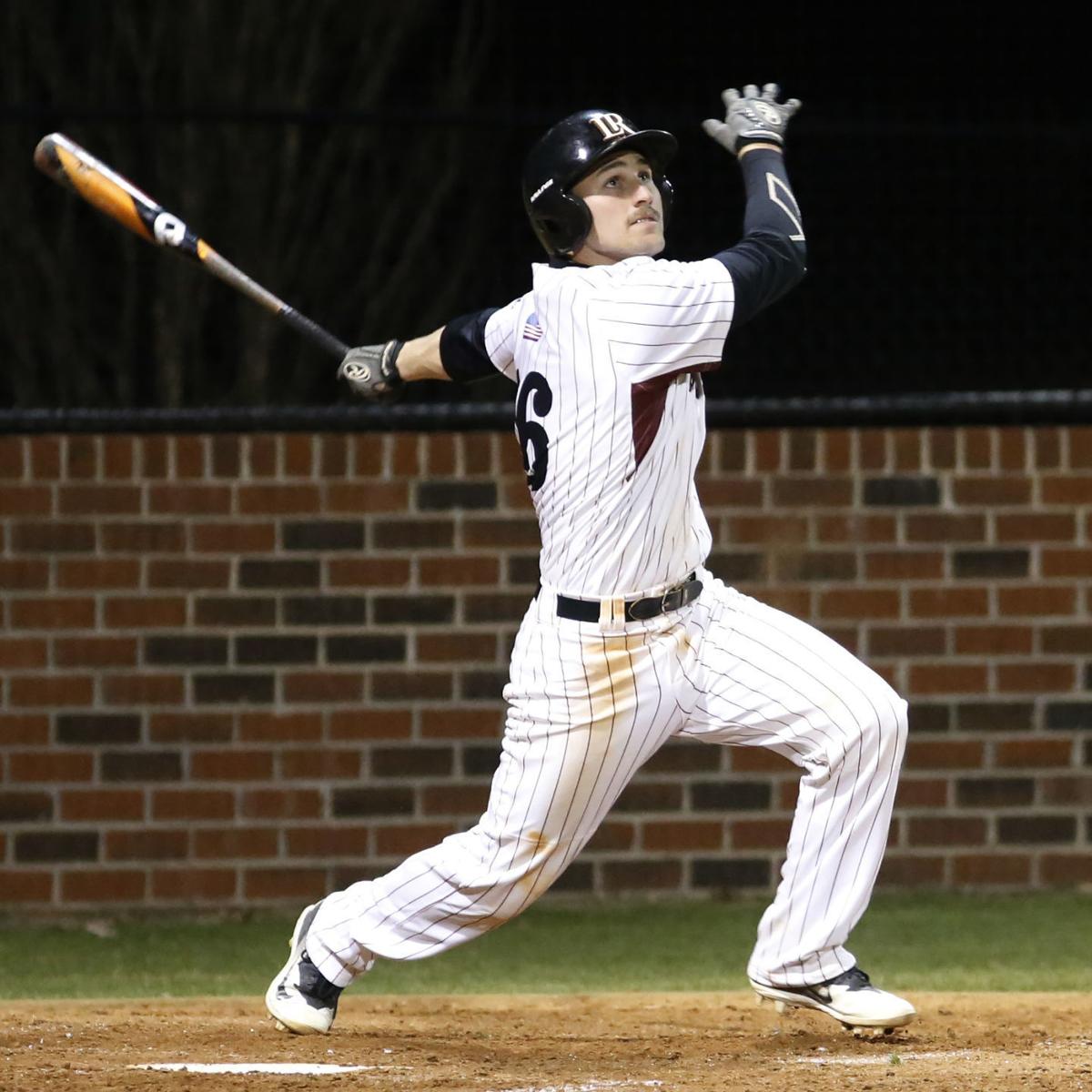 HICKORY – A late home run propelled the Lenoir-Rhyne baseball team to a 9-6 victory Friday night over visiting Mars Hill, according to a press release from LRU Athletics.
The Bears (18-9, 7-3 South Atlantic Conference) entered the home half of the seventh inning tied at six before right fielder Marcus Shoemaker deposited a ball over the right-center field fence for a two-run home run. Catcher Zack Shoemaker added an RBI single in the eighth, and Landon Whitson closed the door with three strikeouts in the ninth for his sixth save of the season.
Mars Hill (5-16-1, 2-8) took a 3-0 lead in its first at-bat, but Lenoir-Rhyne got two back courtesy of an Aaron Stamper single and a fielder's choice from Will Jones. The Lions added three more runs in their half of the fourth, but Justin Dean singled home a run and Alex Reynolds followed with his own RBI single.
The Bears tied the game in the fifth with a pair of RBI singles, first from Zack Shoemaker and then from Brock Johnson, who finished with three hits and two runs on the night.
Lenoir-Rhyne starter Hunter Martin didn't factor in the decision after allowing six runs (three earned) on seven hits in four innings. Nolan Flachofsky earned the win by throwing 1.1 innings of relief and striking out three.
The Bears closed out the Mars Hill series with a doubleheader Saturday, but results weren't available by press time.
No. 5 Florida Tech defeats Lenoir-Rhyne women's lacrosse
HICKORY – The Lenoir-Rhyne women's lacrosse team suffered a 16-5 setback to undefeated and fifth-ranked Florida Tech on Friday, according to a press release from LRU Athletics.
Junior attacker Gabby Sousa scored four of the five goals for the Bears (2-6), marking the fourth game this season she has scored four or more goals. Senior keeper Ines Flueck picked up the loss in goal despite making eight saves.
No. 5 Florida Tech (9-0) made the most of its home field advantage. The Panthers took 41 shots, placing 28 of those on goal, while limiting Lenoir-Rhyne to just 13 shots (12 on goal).
The Bears return to conference play this afternoon when Tusculum visits Moretz Stadium for a 4 p.m. contest.
Hickory's Poplin to host spring break camp
HICKORY – Hickory basketball coach Andy Poplin will host a spring break basketball camp, according to a press release.
The camp for boys and girls ages 5-15 runs from April 3-5 at the Foundation YMCA in Hickory. The cost is $60 and the camp will take place from 9 a.m. to noon each day.
Local golfer places in amateur tournament
HICKORY – Hickory's own Trey Broome earned medalist honors during sectional qualifying for the 38th Carolinas Mid-Amateur Championship, according to a press release from Carolinas Golf Association.
Broome shot a 1-under 71 on Friday at The Golf Club at Chapel Ridge in Pittsboro. He shared top honors with Bill Reduzzi of Raleigh and is one of 20 golfers to advance to the championship to be played at McConnell Golf's Treyburn Country Club in Durham.