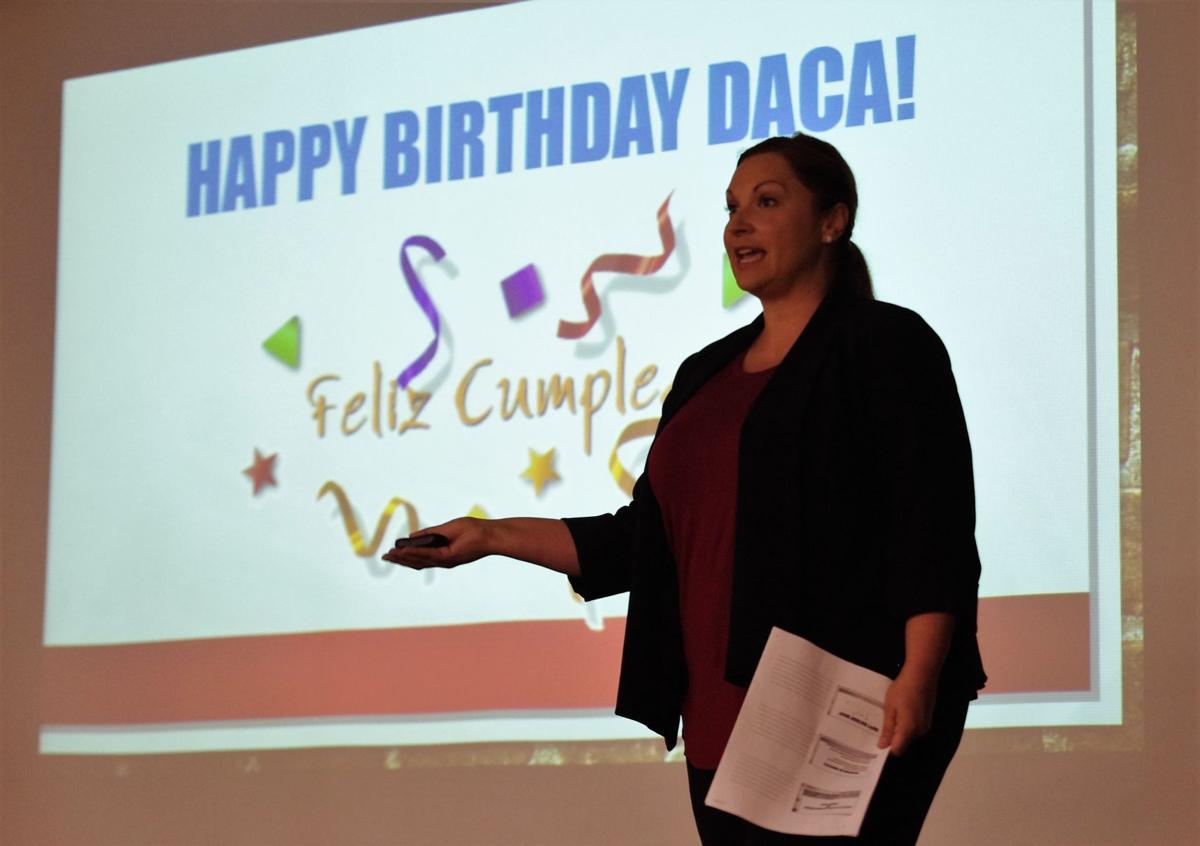 HICKORY - The Deferred Action for Childhood Arrivals (DACA) policy was the focus of a public forum Wednesday night and was hosted by Lenoir-Rhyne University's Office of Multicultural Affairs, Catawba Valley Community College (CVCC) and BB&T Bank.
The event was held at CVCC with Carla Vestal, an immigration attorney at the Law Offices of Lyndon R. Helton, PLLC, located in Hickory, and she explained some of the complexities of the 2012 executive action and answered questions from the crowd.
On June 15, 2012, the Secretary of Homeland Security announced that certain people who came to the United States as children and meet several guidelines may request consideration of deferred action for a period of two years, subject to renewal, according to the U.S. Citizenship and Immigration Services website, uscis.gov.
They also are eligible for work authorization. Deferred action is a use of prosecutorial discretion to defer removal action against an individual for a certain period of time. Deferred action does not provide lawful status.
"This is about DACA but it's also about advance parole which is another option that might be useful after they have received DACA," Vestal said. "It's very important to have this community discussion at the current time because DACA is still alive."
During his campaign, President Donald Trump suggested he would seek to end DACA, but just last month, his administration said they plan to keep it for now.
According to a June statement on the Homeland Security website, DACA recipients will continue to be eligible as outlined in the June 15, 2012 memorandum.
DACA recipients who were issued three-year extensions before the district court's injunction will not be affected, and will be eligible to seek a two-year extension upon their expiration. No work permits will be terminated prior to their current expiration dates.
For an in-depth article about DACA, see Friday's edition of the Hickory Daily Record.