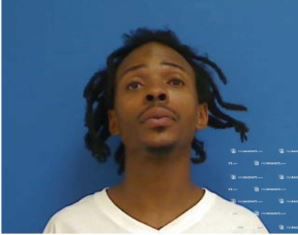 A man who was found dead near Lake James was apparently the victim of a homicide.
The Burke County Sheriff's Office announced Wednesday that Demetrius Marcellus Chisholm, whose body was found Sunday, died from a gunshot wound.
BCSO responded to a call regarding a body that was found near Crescent Woods Road, off N.C. Highway 126 near Lake James on Sunday, as reported in a previous article in the News Herald.
Deputies arrived just before 9 p.m. and confirmed the death, and detectives identified the victim as Chisholm, 27, of Charlotte.
Sheriff Steve Whisenant said the discovery was under investigation, and announced via a press release Wednesday afternoon that Chisholm had been shot dead.
The SBI was called in to assist, and the investigation is ongoing as witnesses are interviewed and additional evidence is reviewed.
Anyone with information is asked to call the BCSO Criminal Investigation Division at 828-764-9505 or call 911.
More information will be published as it becomes available.