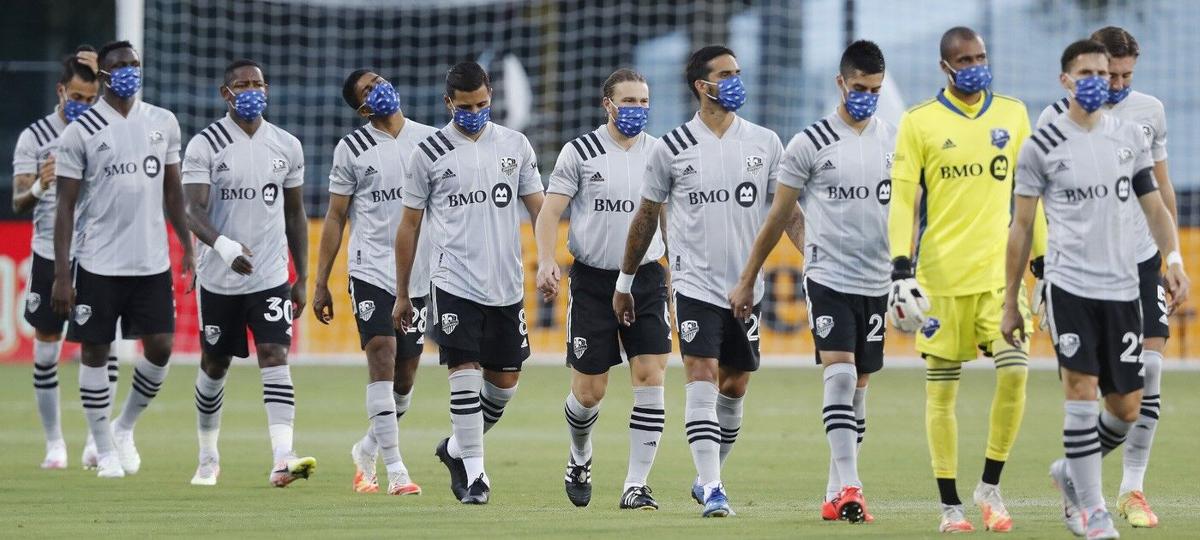 CONCORD – I suppose a better headline for this column would be, "The time to mask up was yesterday."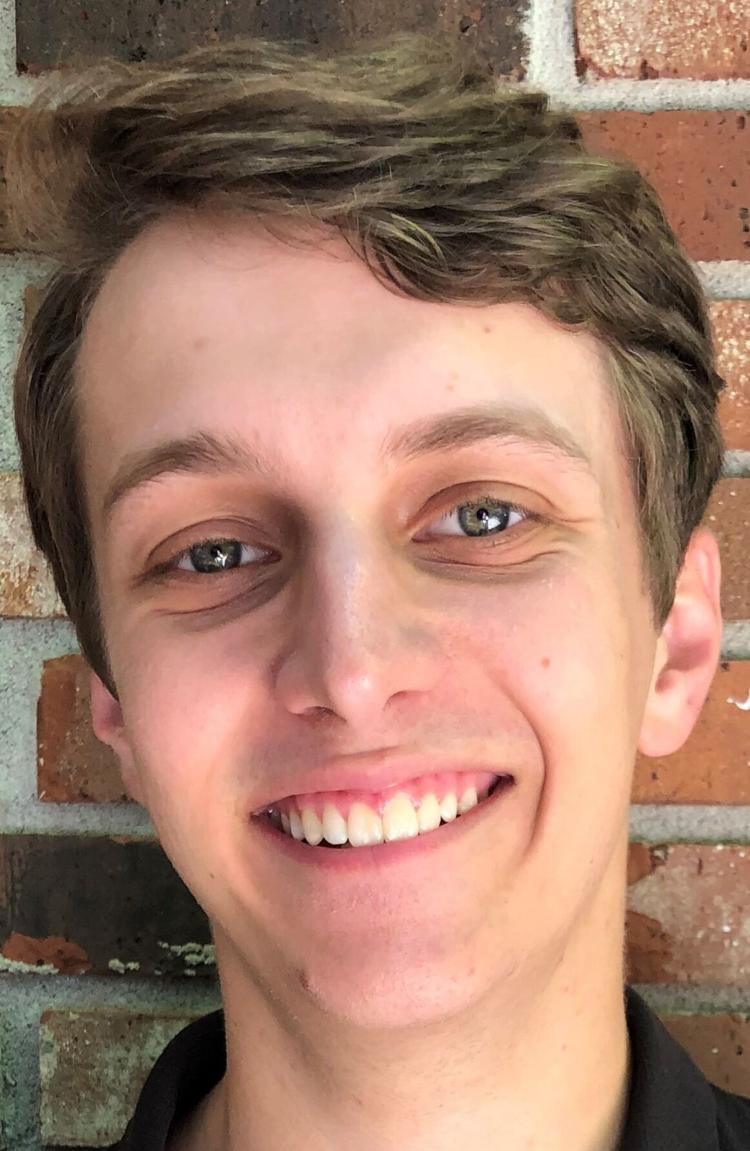 As news broke this week about the N.C. High School Athletic Association deciding to push back its fall sports season's start to Sept. 1, it became even clearer how disastrous the COVID-19 virus has been.
We are now at the point where fall sports, especially football, seem much more likely to not happen.
Since I started this job with the Independent Tribune in May, I have spent the majority of my time writing Senior Spotlights on local athletes who lost their senior seasons in the spring. I have thoroughly enjoyed doing them.
I love what I do. Being able to give these remarkably wise, motivated and fun athletes a medium to share their captivating stories is exactly why I chose this career path.
But the problem with those stories is they all have the same somber theme: how senior athletes are overcoming their colossal disappointment from losing their final season.
I am tired of only being able to tell their stories in this context.
I want to tell stories about athletes overcoming all the other adversities life throws at them to find success on the field.
I want to share the inspiring thoughts these young men and women have, and I want to do it while trumpeting their athletic achievements.
But sadly, it seems increasingly likely this fall will be more of the same. I hate that. I hate it so much.
I hate it for this group of rising Cabarrus County seniors who, in addition to getting a much more limited education, may have to face the same fate as their older peers.
At this point, the only way to make this work without having to cancel seasons is the "flip-flop" idea.
If you aren't familiar with the concept, it would most likely involve high-contact fall sports, such as football, cheerleading and volleyball being moved to the spring, while low-to-medium-contact spring sports -- baseball, softball, track and field, men's golf, men's tennis and women's soccer -- being moved to the fall.
With our nation and our state's current trajectory, I believe this will likely end up being the only option to keep these seasons from being canceled.
But even this option has its flaws, most notably the weather and the last-second preparation these spring sports would have to undergo to be played half a year early.
To be quite honest, thinking about this, as well as all the other repercussions the virus is bringing, makes me angry.
I'm angry that the United States is currently seeing over twice as many new cases per day than when the virus initially "peaked" in late April.
I'm angry that I almost certainly won't be able to watch my beloved Virginia Tech Hokies in Lane Stadium.
I'm angry that many young athletes just trying to escape their difficult circumstances may lose their best opportunity to do so.
I'm angry that I have to think about how this situation will affect my wedding in October.
I'm angry that as many other major nations see their cases dwindling, ours continue to increase with no end in sight.
I'm angry that as the pandemic continues to drag on, our economy will continue to take massive hits.
I'm angry that people everywhere are losing jobs and losing loved ones.
I'm angry that science and data have been traded for politics and conspiracy.
And most of all, I'm angry that our nation is so divided that even the idea of coming together to fight a deadly virus is a far cry.
I understand how superficial it is to cling to certain ways of life. And I understand how much of my anger comes from my own inability to embrace a different world.
However, I believe that much of the world I'm clinging to is good. Sports, though trivial in the bigger picture of life, provide unity and opportunity in ways few other institutions can match.
What brings a community together more than a Friday night football game?
And how many young students receive clearer pathways to education and success through athletics?
I know I probably am too passionate about sports. I know there are more significant issues out there.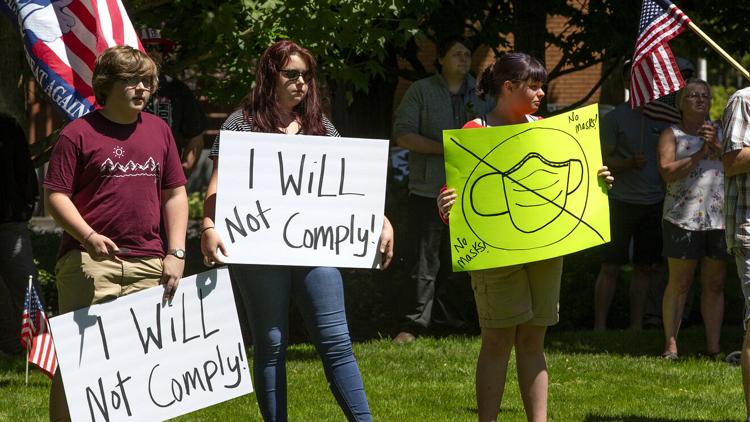 But whether you care about sports as much as I do or not, we have to stand together and admit that where we are as a nation, a state and a county is on the brink of shutting down one of our most beneficial activities.
So, what's the answer, then?
The same answer it has been for months: wearing masks.
I understand, it seems invasive that the government would require its people to wear a piece of cloth on their faces. But much like seatbelts in cars, the government is requiring masks in order to keep people safe.
And no, you're not a "sheep" if you wear one. You are simply a good neighbor, looking out for your fellow man.
Think about how our ancestors handled government orders and requests during World War II. When President Franklin D. Roosevelt asked Americans to donate all of their metal to aid in the war efforts, our country did it without batting an eye.
No one thought the government was trying to control the population, no one saw giving metal as a gateway to further freedoms being limited, and certainly no one saw the war as a hoax.
Just as the enemies we fought during that time were trying to take away our ways of life, this virus is doing the same.
We are at war with an unseen enemy, and we are losing. Badly.
In just five months, we have lost over a third of the Americans we lost in World War II.
This has to be stopped. And it has to be stopped now.
I know I'm not a scientist or a medical professional. But you know who is? The Centers for Disease Control and Prevention (CDC).
And according to the CDC, if everyone wore a mask, washed hands regularly and maintained social distance, we could have the virus under control in the next four to eight weeks.
So for the sake of our young athletes, our economy, our ways of life, our most vulnerable citizens, and my sanity, I'm begging for this to happen.
We have to win this war. Quickly.
Be the first to know
Get local news delivered to your inbox!