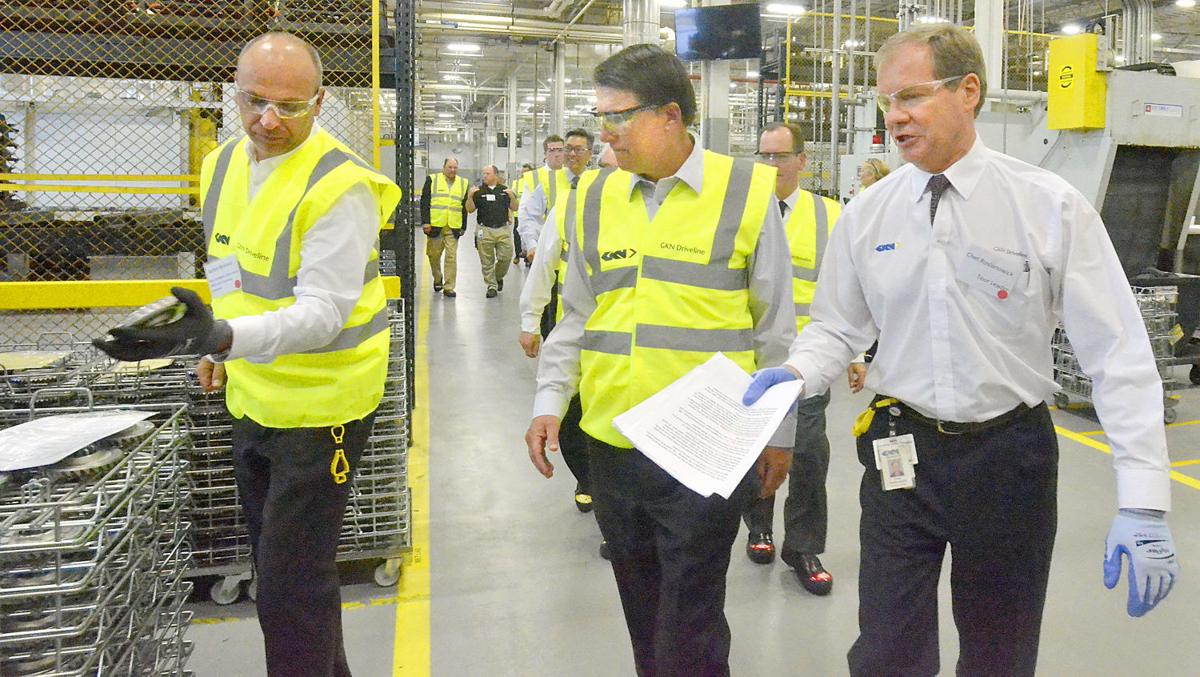 CONOVER –An existing metal manufacturing facility in Catawba County announced on Friday morning that it plans to further its investments in Conover over the next five years.
Conover's GKN Sinter Metals facility will invest $19,811,000 and add 55 new jobs, retaining its existing 83, according to a press release from Catawba County Economic Development Corporation.
The company manufactures auto parts such as sintered cam shaft caps and transmission ends for companies like General Motors, Ford and Fiat Chrysler.
The Conover facility is part of the greater GKN Powder Metallurgy division of GKN. Its four operating divisions are aerospace, driveline, powder metallurgy and land systems. It is a global company, but has multiple N.C. facilities and employs more than 2,500 people in the state, including 830 in Maiden.
With the expansion, GKN is expected to become the third largest manufacturing employer and the largest manufacturing taxpayer in the county, according to the release.
GKN Sinter Metals hopes to receive a performance-based grant from the One North Carolina Fund, which offers grants of up to $109,500 to provide financial assistance to attract businesses and stimulate local economies.
The company will receive no money up front and must meet job creation and investment performance standards to qualify for the grant funds.
The N.C. Rural Infrastructure Authority also awarded the City of Conover a $600,000 block grant to support the building of an industrial access road and extension of public water and sewer lines to support the project.
The expansion will focus on building GKN's aluminum and lightweight technology capabilities to deliver more energy-efficient products.