Anita Rudisill Brittain is a born and raised Henry River Mill villager. Literally.
"I was born in this house, and I lived here until I was married in 1970," Brittain said as she looked at the paint-chipped walls of her childhood home. She has been collecting recipes for years and recently compiled a cookbook's worth of recipes from family and friends who also called the Mill Village home.
These recipes can be found in the recently published "Henry River Mill Village Food, Culture, Recipes" cookbook. Calvin Reyes, owner of the Henry River Mill Village property, says the book presents the mill village's history in a different way.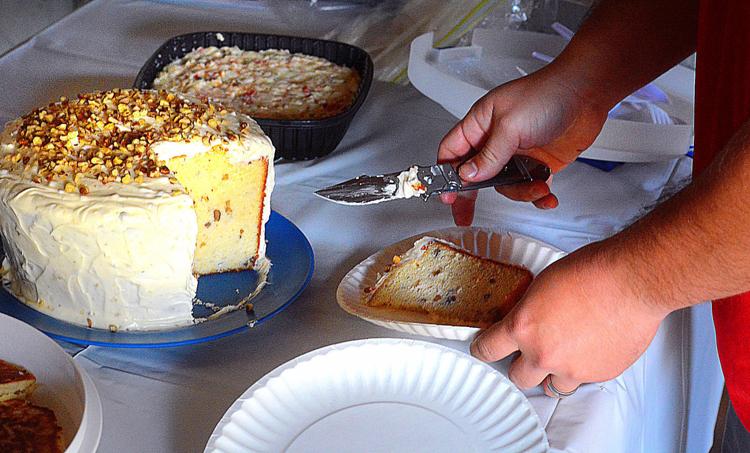 "You look through it (the cookbook) and can see the era when these recipes were created — the early to mid-1900s," Reyes said. Although there are recipes for butter, lye soap and tips on how to fry frog legs, there are also recipes that include processed ingredients like mayonnaise, Sun Drop and Cheez Whiz.
"Food is one of those things that everyone can connect with whether you're eating a tomato from a garden or cooking one of these recipes," Reyes said.
Brittain fondly remembers her mother making some of the recipes featured in the cookbook. She recalls that her mother's potato salad was a hodgepodge of whatever she had on hand. "My mom would put tomatoes or radishes in hers sometimes for a pop of color — just whatever we had," she said.
One of the challenges Brittain had while gathering recipes was deciphering measurements. "I would get measurements like, 'a pinch of this,' 'a handful of that.' That's the way my mom cooked, and she was one of the best cooks around," she said.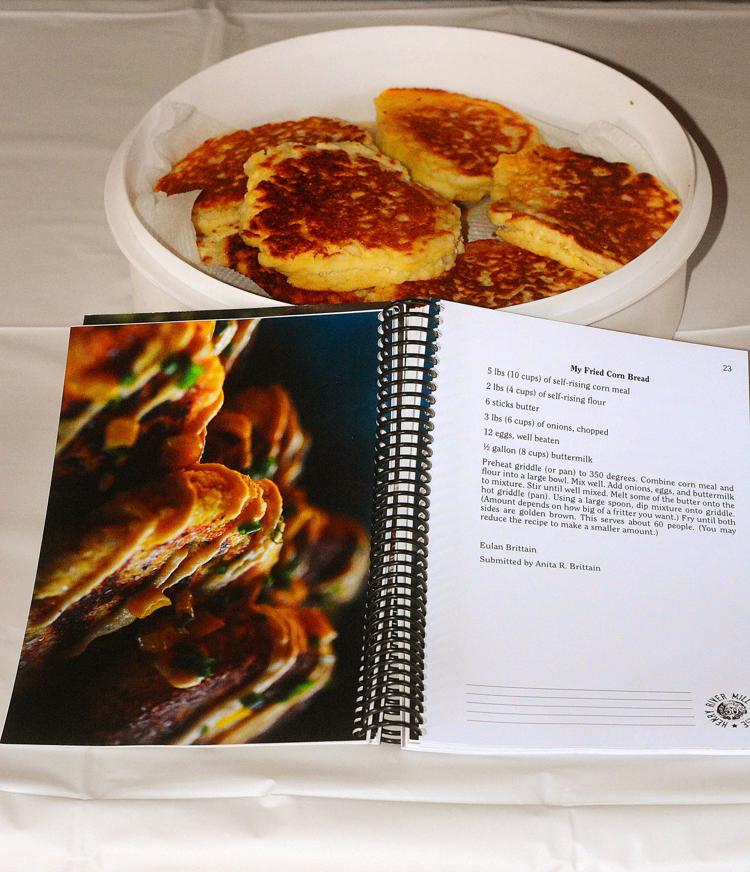 Brittain said her husband cooked that way, too. Her favorite recipe to cook from the cookbook — and one that her husband frequently cooked for church functions — is fried cornbread. "Now when I make it, I always have to have a pot of pinto beans with it," she laughed.
Brittain also remembers the way her mother would make homemade butter: Shaken, not churned.
"We used to get our milk from a Carswell man in Hildebran. My mom would take the heavy cream off of the milk and put it in a mason jar and shake it," Brittain explained. After a while, butter would begin to form. "I remember shaking those jars many a time for her." The homemade butter recipe can be found in the cookbook.
Brittain remembers many Villagers sharing their vegetables with one another and canning many items. "We had a lot of fruit, like blackberries and plums and muscadines. People would use those all the time to make jelly," she explained.
"When they killed the hogs, my mother-in-law would can their sausage and meats, too. I never did like the looks of that, but my husband said it never hurt him," Brittain laughed.
Her father, who lived on the property well into the 2000s, would often share his homegrown tomatoes with local folks. "He took tomatoes to everyone; that was just a thrill for him to see people enjoy his tomatoes," Brittain said. "That's what he did his whole life. He shared everything he had with others."
As did the other Villagers. Brittain remembers her birthplace as a well-knit community, always willing to lend a helping hand to a neighbor in need.
To get a glimpse of life as a Villager, purchase the cookbook on Amazon or visit the Henry River Gift Shop at 4255 Henry River Road, Hickory.
Be the first to know
Get local news delivered to your inbox!