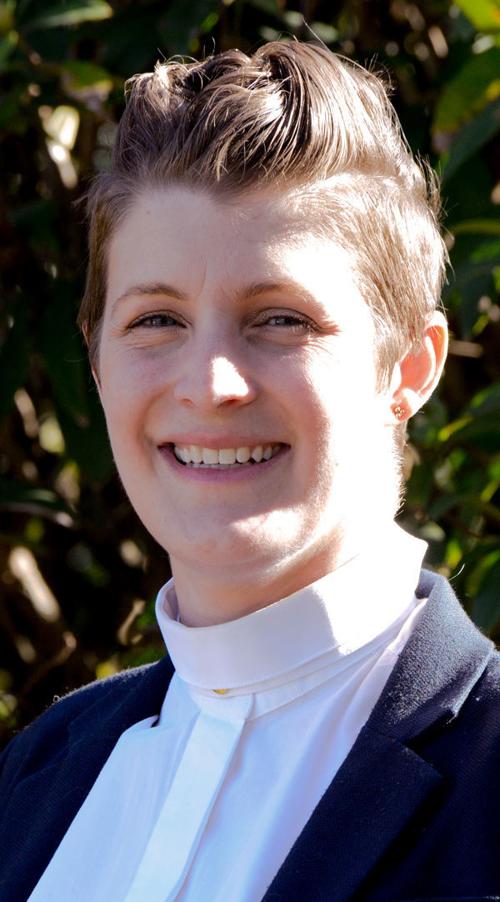 HICKORY — Holy Trinity Lutheran Church is pleased to welcome the Rev. Jasmine Tesdahl as associate pastor.
The congregation extended a call to Tesdahl at a congregational meeting Oct. 9. She began her service to the congregation in early December and will be formally installed on Sunday, Jan. 26 at 3 p.m. in the church nave. Members of the congregation and public are invited to attend the installation ceremony as well as a reception that will immediately follow.
"We are thrilled to welcome Pastor Tesdahl to our Holy Trinity family," said Rev. Chris Webb, HTLC senior pastor. "She brings a variety of gifts to our congregation, and I look forward to working alongside of her to serve and strengthen our faith community."
Webb and Tesdahl share a common role and commitment to the military; they both serve as chaplains in the U.S. Air Force Reserve.
Tesdahl earned her Master of Divinity at the Iliff School of Theology in Denver and her Master of Arts in Ministry at the Lutheran School of Theology at Chicago. In addition, she has a Bachelor of Arts in French language and literature from Northeastern Illinois University, also in Chicago.
Prior to joining the staff of HTLC, Tesdahl served at two churches in Wisconsin — First English Lutheran Church in Platteville and Faith Lutheran Church in Cuba City — as a pastor and associate pastor, respectively. While in Wisconsin, she served on the board of directors of the Family Promise of Grant County, a nonprofit organization assisting families experiencing rural homelessness.
Since 2017, Tesdahl has served as the head of the Working Group for College & Seminary Outreach for Federal Chaplaincy through the Evangelical Lutheran Church of America (ELCA). In 2019, she also spoke at the ELCA Churchwide Assembly for Federal Chaplaincy.
According to call committee chairman Jeff Cline, Tesdahl stood apart during the call process. "Her warm personality, values and faith, sense of humor, strong listening and preaching skills made her an exceptional candidate and, now that she has joined our HTLC staff, her outstanding attributes are all the more apparent," Cline said. "We are so thankful she accepted our call to serve and to have her and her family at HTLC."
Tesdahl has been married to her husband, Gene, for 15 years. They are the parents of a son and daughter, Harvest and Aspen.
"I am looking forward to walking alongside the people at Holy Trinity, encouraging them in faith, and building relationships with the wider Hickory community," Tesdahl said.
HTLC is located at 547 Sixth St. NW in Hickory. Three services are offered at HTLC every Sunday at 8:30 a.m., 11 a.m., and 5 p.m. The 5 p.m. New-Song service is a "come as you are" worship experience featuring contemporary Christian music. For more information, call 828-322-2536 or visit HTLC online at www.htlchickory.org.
Be the first to know
Get local news delivered to your inbox!