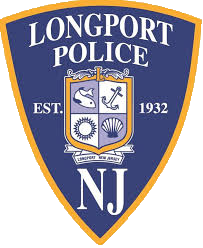 LONGPORT — A 34-year-old man was charged with DWI Thursday night after crashing into an electrical pole, splitting it in half.
About 11:29 p.m., borough police responded to Ventnor and 30th avenues for a report of a car crash, according to a post on the department's Facebook page.
Witnesses at the scene told police that a driver was heading west on Ventnor Avenue when he failed to negotiate the bend at Longport Drive, police said. The vehicle struck an electrical pole, splitting it in half, and went into a spin before stopping.
Ventnor Avenue between 30th and 31st avenues was closed until Atlantic City Electric could remove the downed electrical line that was stretching across the roadway, police said.
Kyle Cocozza was later arrested by Officers Alessandro Morelli and Dean Tibbitt and charged with driving while intoxicated. He also was issued a summons for failing to maintain lane, careless driving, reckless driving, possession of an open alcohol container in a motor vehicle and DWI.
Contact: 609-272-7241
Twitter @ACPressMollyB