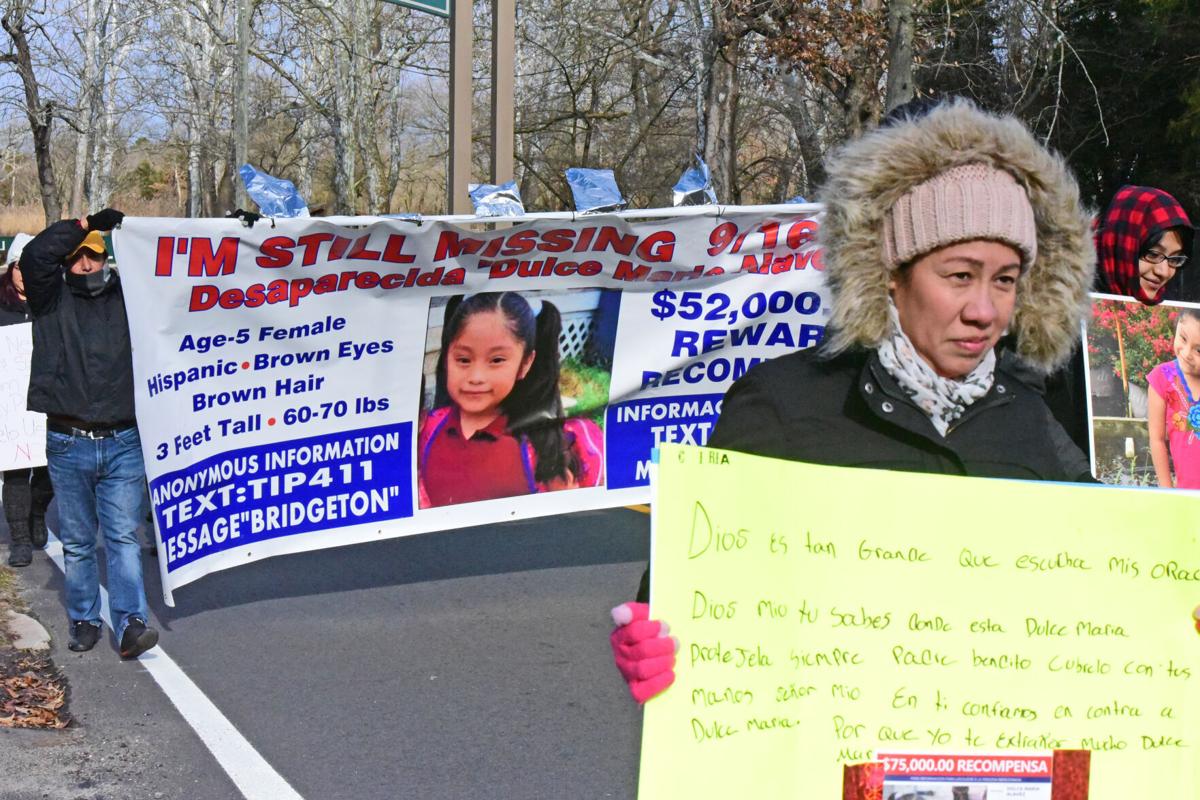 {child_flags:top_story}{child_flags:breaking}Bridgeton gathering to mark year since girl disappeared
{child_byline}MOLLY BILINSKI
BRIDGETON — The community plans to come together next month to remember 5-year-old Dulce Maria Alavez, who went missing from City Park almost one year ago.
An event will be held Sept. 13, three days before the anniversary of the girl's disappearance, Jackie Rodriguez, who has acted as the family's spokeswoman, said in a Facebook post. There will be a motivational speaker, vigil, rock painting, snacks and flyers.
Mayor Albert B. Kelly could not be reached for comment Friday.
Dulce disappeared Sept. 16 while playing with her 3-year-old brother in City Park. Her mother, Noema Alavez Perez, then 19, was sitting in her car with an 8-year-old relative at the time.
State Police issued an Amber Alert for Dulce a day after she went missing. Since the girl's disappearance, authorities have searched for her using dogs, helicopters and boats, to no avail.
There have also been several citizen-led searches, flyer campaigns and vigils for the girl.
In addition, an online petition to install cameras in the park has garnered almost 900 signatures.
In April, the Cumberland County Prosecutor's Office and city police said the investigation into the girl's disappearance was active and ongoing.
"Our physical office is closed to the public due to the COVID-19 pandemic, but investigators continue to actively investigate this matter," Prosecutor Jennifer Webb-McRae said in an April 16 Facebook post. "We continue to receive tips from the public. Every piece of information we receive is investigated as it may be the one piece of the puzzle we need to determine who is responsible for the disappearance of Dulce."
Contact: 609-272-7241
Twitter @ACPressMollyB