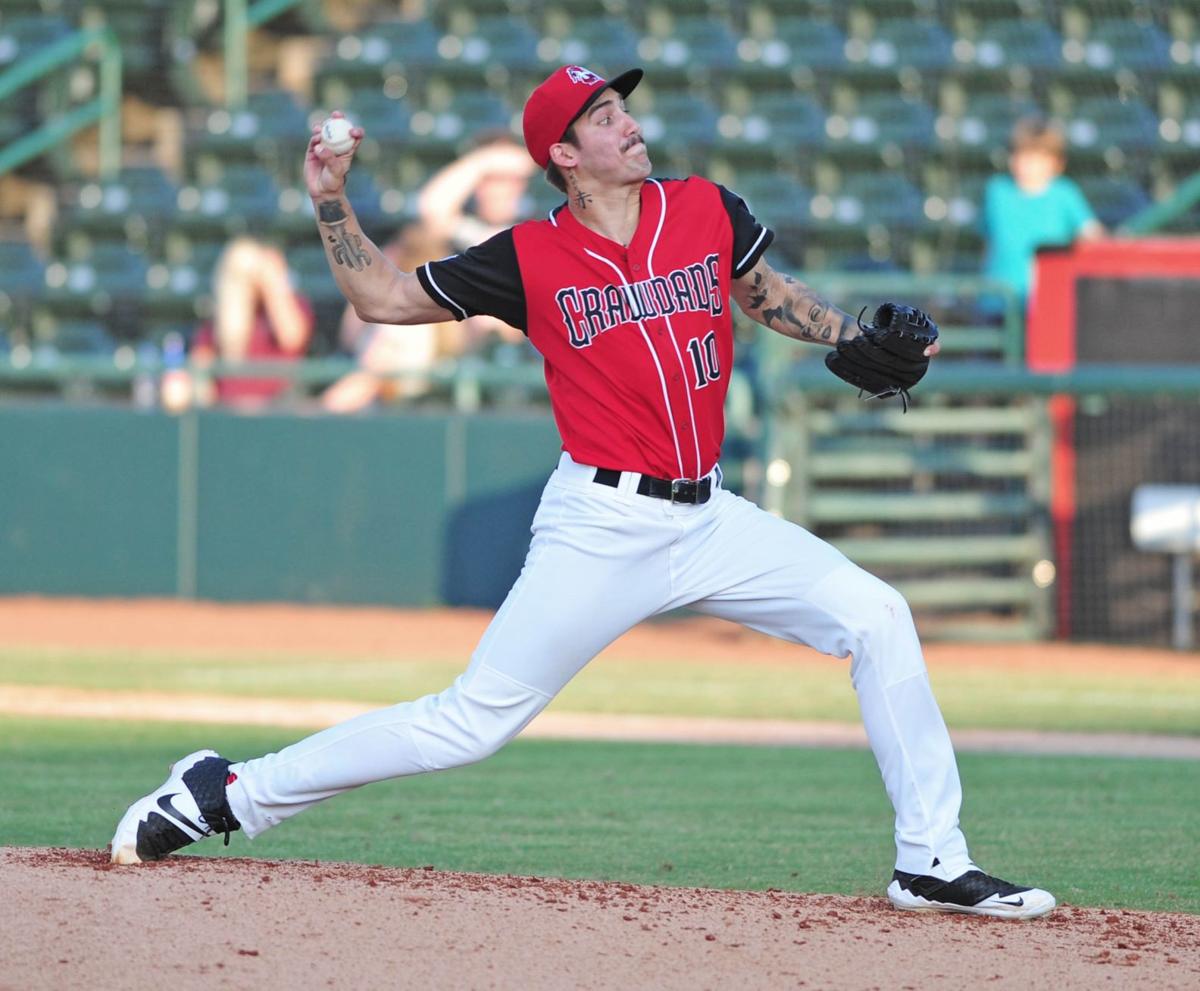 It remains to be seen if and when the Hickory Crawdads will get the 2020 season underway. As the coronavirus pandemic continues to linger, Minor League Baseball is one of many sports leagues that currently faces more questions than answers.
"We are currently in a holding pattern," Crawdads general manager Douglas Locascio told the Hickory Daily Record in March. "It's sort of gonna be a domino effect, the first big piece is figuring out when Major League Baseball is starting and then it will trickle down to us from there. With an eight-week layoff, I think major league guys will have to go back and even minor league guys, they will have to go back to spring training and put in some time.
"… We're sort of just going with the flow," he added. "We're taking it one day at a time here on our end and just doing what we can to stay prepared and be ready to go once we get the green light."
The Crawdads haven't yet received that green light, and neither have any of the other major or minor league teams. According to The Associated Press, over 400 minor league players have been released over the past month including 200 on Friday.
The start of the minor league season was postponed in March and players were mostly sent home from spring training. While MLB and the players' association are negotiating terms to play big league ball this summer, it's unlikely there will be minor league games.
Most MLB squads have promised to provide stipends to minor leaguers through at least June, including the Texas Rangers, who are the Crawdads' parent club. Some teams are even planning to pay the players they have released for a period of time.
"We are continuing to monitor the situation and will keep everyone posted as soon as more details on the 2020 season become available," said Locascio on Friday.
According to the AP story published on Friday, it's not unusual for big league teams to release minor leaguers at this time of year. Cuts are routine ahead of the June draft as franchises make space for newly acquired players, and teams also kept more players than usual after spring training this season.
If the Crawdads get to play in 2020, they will do so under the guidance of a new manager. Carlos Cardoza was hired to replace Matt Hagen in December after guiding Texas' rookie affiliate Arizona Summer League Rangers to a championship last year.
"I'm really excited to work with Carlos and have him leading our team down on the field," said Locascio in March. "He brings a lot of youth and excitement, he wants the players to be involved in the community, and he believes it starts from him down.
"When he was in town for the Winter Caravan back in January, he came in a day early and spent 10 to 15 minutes with every staff member, asking us about why we do what we do, what is our drive, what he can do to help us, and that's sort of unheard of," he continued. "A lot of times when managers come in, they just want to focus on the field and let us focus on the business, and it was neat to hear him saying, 'I want to be a part, I want to do what I can to help you guys and then for you guys to help us.'"
For now, the waiting game continues. Its end date is unknown, but the Crawdads appear to be ready when that day comes.
Be the first to know
Get local news delivered to your inbox!