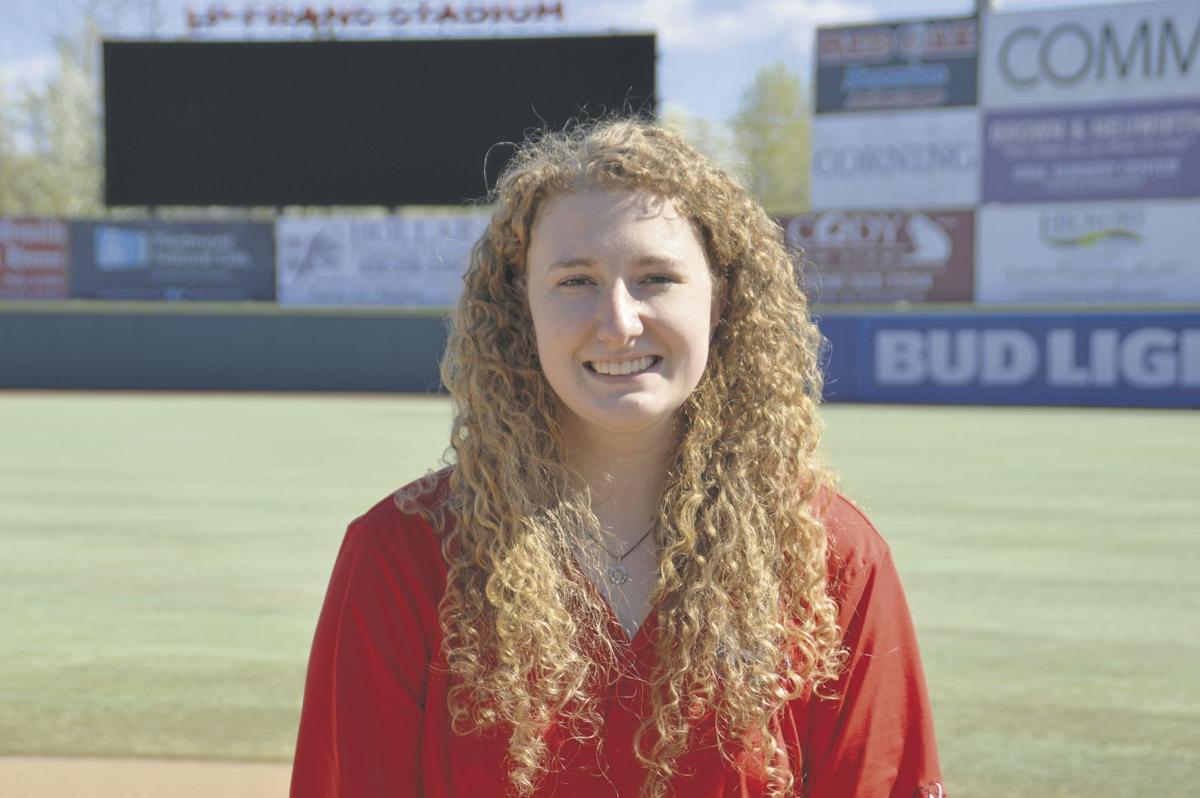 Welcome back to Crawdads Corner! My name is Sam Baldini and I am in my first season as a group sales executive with the Crawdads. I'm from Chagrin Falls, Ohio, which is a suburb of Cleveland. I initially attended DePaul University in Chicago, but I transferred to The Ohio State University to finish my degree in Sports Industry. The summer before my first semester at OSU, I got my start in Minor League Baseball as a box office intern with the Mahoning Valley Scrappers, the Cleveland Indians' Single-A Short Season team in Niles, Ohio. Last summer I landed an internship with the Indians' Triple-A affiliate, the Columbus Clippers. I learned a lot during my time with the Clippers and am blessed to have gotten the opportunity to work the Triple-A All-Star Game and the Triple-A National Championship, which were both hosted in Columbus last year.
Minor League Baseball is made up of five levels, with Triple-A being the highest. At the bottom is short season/rookie ball, like Mahoning Valley. From there, players go up to Class A, which is what the Crawdads are, and then on to Class A Advanced. The next stop is Double-A and finally they work their way to Triple-A. Working with the Clippers and Crawdads has given me a unique perspective on the differences between the two levels.
Triple-A baseball is a big stage for not only players and fans, but also the employees working for those teams. Triple-A teams play in some of the largest markets in the minor leagues. The Clippers' stadium holds over 10,000 fans, while by comparison, L.P. Frans has just under 4,000 fixed seats. This means that a slow night in Columbus would be over capacity in Hickory. That being said, as I have explored Hickory the past several months, the Crawdads' fan base is extremely loyal and the intimate setting of the ballpark helps to create an electric atmosphere that's hard to replicate.
Another big difference between the two levels is in the makeup and responsibilities of the front office. The Clippers' staff consisted of about 35 people, with multiple people in each department. Because each department was big, there wasn't a lot of interaction between them. The sales team could usually focus on sales and the operations department would take care of getting everything set up for games. I was a general intern so I helped out with a little of everything. I set up the inflatables before games, answered the phone, watched the gates during the game and sometimes I assisted with promotions. The Crawdads' staff is much smaller; during its peak in summer, we have 12 people. For us to be successful, we all have to work together. That means there is nothing that isn't in our job description. When it rains, everyone pulls tarp. Before the season starts, we are all out in the stadium painting or pressure washing. Everyone sells tickets, answers phones and is available for whatever task is asked of us.
There's also a different atmosphere in Triple-A because they can focus more on baseball and not as much on the wacky promotions that help the lower levels thrive. Triple-A rosters are typically made up of a combination of highly known prospects on the cusp of their first call-up and MLB veterans looking to make it back, which means the quality of baseball is pretty good. In contrast, Single-A rosters are full of prospects that haven't made as much of a name for themselves yet and draftees just out of college. Without as much of name recognition to draw fans, teams come up with out-of-the-box theme nights and promotions to bring fans in. Some of my favorites that the Crawdads have put on this season are Space Night and Murder Mystery Night.
At the end of the day, teams at every level of the minor leagues are responsible for selling tickets, sponsorships and most importantly, entertaining fans. All teams are different in their process of how they go about their daily operations but the mission is the same for teams throughout the country. While I have gotten to experience some of the differences between Triple-A and Single-A baseball, the importance of the fans is always at the top of the list. Working in baseball is very challenging yet rewarding, and there's nothing I would change about it.
Be the first to know
Get local news delivered to your inbox!