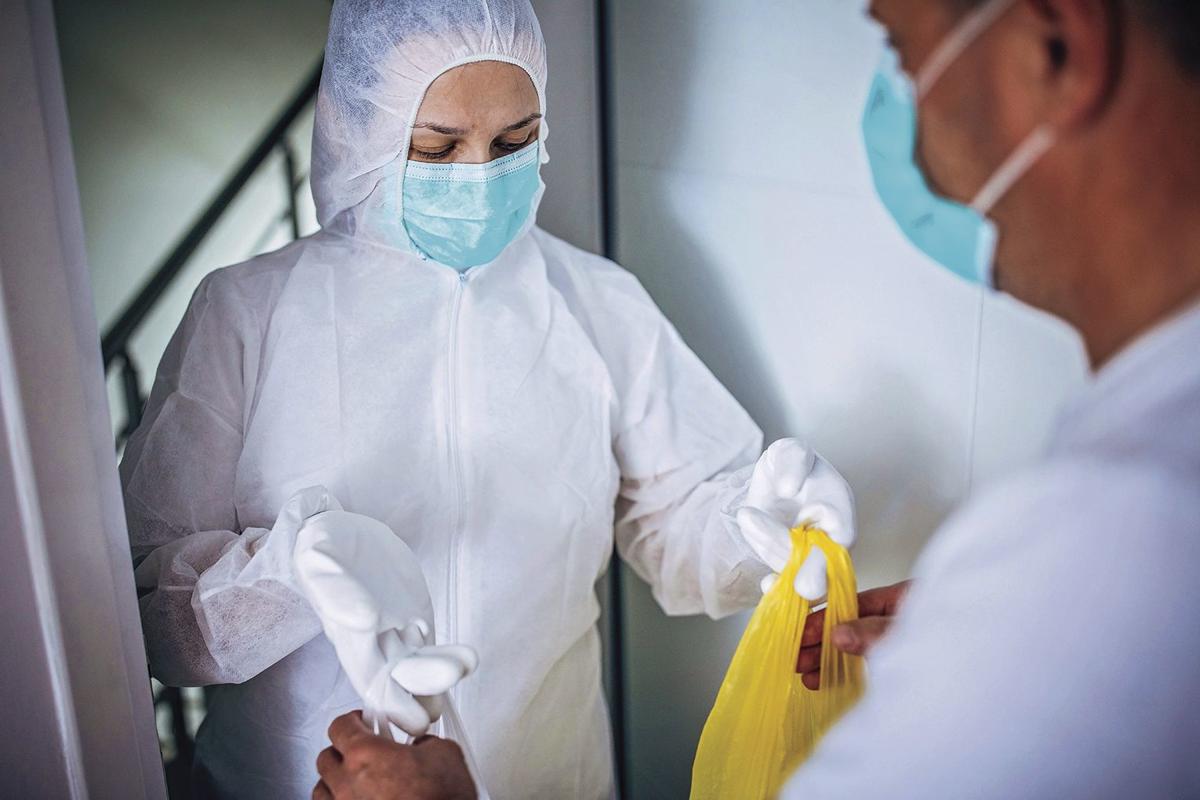 Catawba County reported its largest single-day increase in confirmed COVID-19 cases on Tuesday with 14 new cases as well as two new deaths.
Catawba County has a total of 171 confirmed COVID-19 cases and five deaths associated with the virus, according to Catawba County Public Health. Of the county's 171 confirmed cases, at least 62 people have recovered and three are hospitalized.
The confirmed cases are not representative of all COVID-19 cases in the county because not everyone who has or had the virus is tested, according to public health.
The number of new negative test results in Catawba County increased by just three on Tuesday, putting negative test results at 2,105, according to the public health COVID-19 dashboard.
The latest deaths and the majority of the new cases are associated with the Brian Center in Viewmont, according to Emily Killian, community engagement specialist with Catawba County Public Health.
One person who died was in their 60s and the other was in their 80s, Killian said.
Burke County saw an increase of seven cases on Tuesday, bringing the county's total to 327 confirmed cases. Fifteen people have died from COVID-19, according to information from the county.
Just over half of Burke County's cases are associated with a congregate living facility. About 16 percent are due to close contact with a known case and 23 percent are community spread with no known origin, according to the county.
Of Burke County's confirmed cases, 117 people have recovered. Three people are hospitalized.
Caldwell County reported nine new COVID-19 cases on Tuesday, putting the county at 114 confirmed cases. Of those, 61 people have recovered and seven people are hospitalized. Two people have died from COVID-19 in Caldwell County.
At least 2,751 tests have been done and 2,494 came back negative.
Alexander County reported six new cases of the virus Tuesday, leaving the county with 28 confirmed cases, 12 of which are connected with an outbreak at Tyson Foods in Wilkesboro.
Statewide, the new number of confirmed cases grew to 24,140 on Tuesday.
At least 766 people have died from COVID-19 in North Carolina and 621 people are hospitalized.
At least 352,331 tests for COVID-19 have been completed in North Carolina.
Concerned about COVID-19?
Sign up now to get the most recent coronavirus headlines and other important local and national news sent to your email inbox daily.