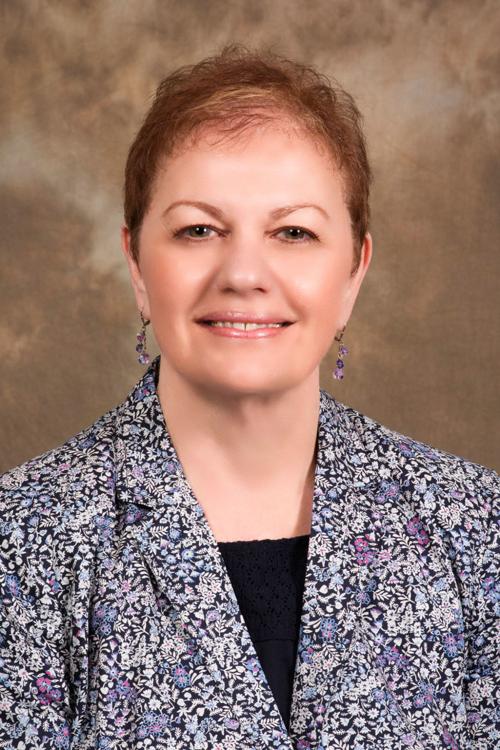 HICKORY — Adina Andreu was recently named the chief nursing officer (CNO) at Catawba Valley Medical Center (CVMC).
She will succeed existing CNO Eddie Beard at the end of the year as he assumes the post of president and chief executive officer upon the retirement of J. Anthony "Tony" Rose.
"I have been working with Eddie since 2000, which is such an advantage," Andreu said. "I was one of the fortunate ones."
Andreu said Beard respects and encourages his coworkers' and employees' creativity in the work environment.
"I am confident now that I will build on what Eddie has achieved," Andreu said. "He definitely set the bar high."
Andreu has been with CVMC for more than 19 years. Prior to her recent appointment, she helped lead CVMC as vice president of administration.
In her new role, she will be responsible for nursing operations at the Hickory-based health system.
"Adina is a highly experienced health care leader who believes in empowering the frontline staff," Beard said. "Her influence has been very instrumental in the adoption of our professional nursing culture that has received prestigious national recognition with four consecutive Magnet designations for quality outcomes and excellence in patient care from the American Nurses Credentialing Center."
Considered the "gold standard" among members of the nursing community, only 26 other hospitals nationwide have received a fourth Magnet recognition.
"Each designation raises the bar a little more each time," Andreu said. "In the beginning, we had to show our processes, but now we are having to present our outcomes."
Andreu is already working on the fifth Magnet designation application to be submitted in 2018.
"I plan to build on Eddie's vision," Andreu said. "These designations really show the high level of nursing professionalism that we have at CVMC.
"Also, I have been fortunate enough to have helped with the past three applications for Magnet designations, so I know now what to expect from that process."
Andreu holds a bachelor of science in nursing from the University of North Carolina at Charlotte, a master of science in nursing administration from Walden University, and is board-certified as a nursing administration executive with advanced certification from the American Nurses Credentialing Center. She also is a certified nurse midwife.
Andreu began her 31-year health care career as a licensed midwife. She joined CVMC in 1998 as a labor and delivery nurse before joining what is today Catawba Valley Maternity Services.
Later, as administrator for the Center for Women and Children, she spearheaded the design of the Birthing Center, advocated for the formation of a Neonatal Transport team that serves families in far-reaching counties and was instrumental in bringing numerous innovations to the Level-III Neonatal Intensive Care Unit.
"Since I was a midwife, that is my area of great affection," Andreu said. "It was a privilege to create a wonderful atmosphere for women to give birth either naturally or through a caesarean section."
Andreu aided in the physical design of the Birthing Center by creating enough space for both parents to stay in if their newborn was admitted into the NICU.
"We also created enough space in the individual rooms for all of the equipment that was needed for each family," Andreu said. "This was to benefit the nurses and prevent them from having to cart in equipment."
Under Andreu's leadership, CVMC became the hospital of choice in 2015 for more than 83 percent of all births in the region, according to the press release.
Other highlights of Andreu's career include management responsibility for many of the hospital's clinical support services such as the administrator on duty program, diabetes center and the AHEC Library.
In addition to holding a number of progressive nursing leadership positions at CVMC, Andreu also is active in the community having served as a board member for both the Catawba County Partnership for Children and the Children's Advocacy and Protection Center for Catawba County.