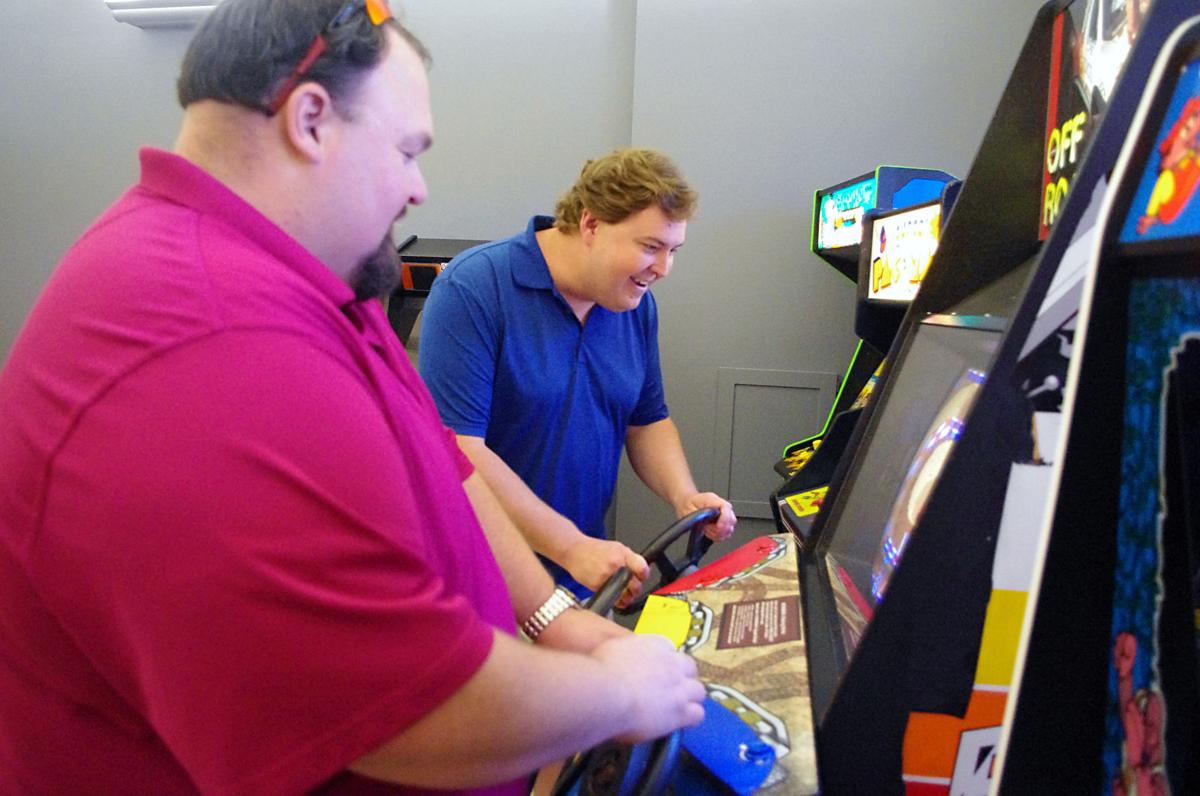 NEWTON — When I recently walked into Temprano Techvestors I was greeted by some of my favorite childhood playmates: Pac-Man, Donkey Kong and Galaga.
It took me a moment to remember why I was there (to talk about the business) but the president and founder of the company Luke Walling didn't seem to mind me rambling on about how much I loved me some Galaga.
He's always focused on what's next and simply enjoys what he does best: fixing things.
While Newton isn't Silicon Valley, Walling represents the same visionary approach to pushing the boundaries of the technology industry.
In 1994, at 15, Walling started building and repairing computers in the basement of his parents' house with help from friend Mike Hathaway.
Eventually the business, Walling Data Systems, was successful enough to warrant the company's first expansion — to his parent's dining room.
In 1998, after Walling graduated from Bandys High, there was another expansion. The duo opened a retail store in the Claremont Commons Shopping Center.
Walling never went to college, but he does like to joke he graduated from the school of "hard knocks."
When he was younger, his father was in the military and Walling grew up in cities across the country. A Tandy Color computer became his gateway to meeting and staying in touch with friends.
"Whenever we moved, after I was 8 or 9 years old, I'd fire up my computer and look for a local bulletin board list," Walling said. "I think that's what drove me toward the technology early on, trying to get past that isolation from moving."
Then there were the video games. Like many kids, he loved them.
"In those days, if you wanted to play a game on an early Tandy computer you had to type the code in Basic out of a magazine to get it," Walling said.
After a lot of tinkering, he realized he was skilled at fixing them. This love eventually inspired him to start his business. In time, the company was able to create a large base for local employment. "I found I really enjoyed helping people grow," Walling said.
In 2010, He sold his business, which had relocated to Northwest Boulevard in Newton, to AVG (Anti-Virus Guard) Technologies. Walling worked within a corporate structure for a time before again deciding to branch out.
He started Temprano Techvestors in 2016. The company helps emerging European software companies enter the North American market.
The company was awarded up to $500,000 to upfit and refurbish an existing plant. The money was provided by a North Carolina job development grant, sponsored by the City of Newton.
Today, Temprano (Spanish for early) is on track to do $20 million in revenue annually with nearly 20 employees. The company hopes to eventually create as many as 75 local jobs, according to temprano.com.
Supporting the local community links back to something else Walling thought he could help fix, funding for local public education.
He's a proponent and contributor to the K-64 (Kindergarten to age 64) program, which recently purchased Chromebooks for every sixth- through eighth-grade student in Catawba County.
He's a supporter of the new Catawba County Education Foundation and the company supports the redevelopment project at Appalachian State University's art department.
The idea is to get people engaged at an early age. Walling hopes those early engagers will go on to do bigger and better things but stay local.
"We need more people thinking big ideas who are willing to take a little bit of risk and start something new and start it here," Walling said.
As for the arcade games, they are part of his leadership style.
Getting a group to function as a team can be a challenge. "Simple, competitive video games that engage people in a casual way gets them participating as people rather than just folks sitting across from each other at a desk or cubicle," Walling said. "The hardest thing any leader has to do is build a culture people want to be a part of."
John Bailey is the education reporter at the Hickory Daily Record.