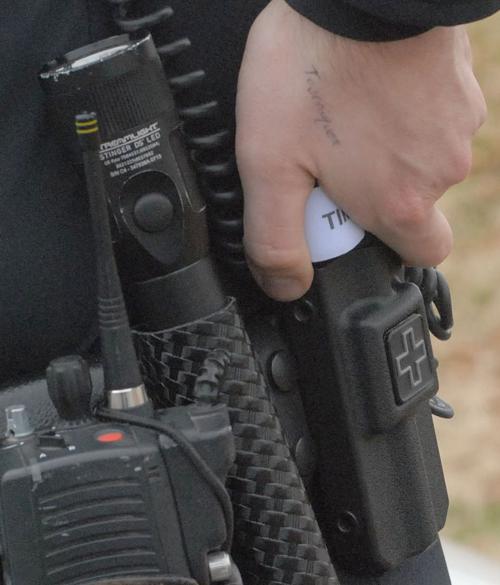 HICKORY, N.C.—Two unrelated accidental shootings took place within quarter of a mile of each other this weekend.
On Sunday afternoon, a 42-year-old man in the parking lot of Academy Sports on U.S. Route 70 accidentally shot himself in the leg while changing the ammunition in his handgun.
Officers at the scene did not release the man's name, but said his injury was not life threatening.
The day before, a 24-year-old man accidentally shot himself–also in the leg, and also while he was sitting in his vehicle–in the parking lot of Valley Hills Mall, which is adjacent to the Academy Sports parking lot.
The man was attempting to put his .45 caliber handgun on safety when it went off and hit an artery in his leg, causing life-threatening blood loss.
A bystander attempted to make a makeshift tourniquet with his belt. But it was an EMT, borrowing Hickory Police Officer Darren Bailey's tourniquet, who stopped the blood flow.
"Yesterday's incident, we sort of credited the officers with their tourniquets," said Hickory Police Lieutenant Vidal Sipe. "He hit his artery and lost a lot of blood. The tourniquet possibly saved his life."
An increasing number of police departments have begun carrying tourniquets in recent years after military use of tourniquets was shown to save lives in Iraq and Afghanistan.
Hickory's officers began carrying Combat Application Tourniquets on their duty belts last month. CATs are the official tourniquet of the U.S. Army.
Of the response to Saturday's shooting Officer Bailey said it was a matter of having "the right people with the right equipment in the right place."
Be the first to know
Get local news delivered to your inbox!