Leashing your dog is important, not just to keep them from harm but to ensure that you're compliant with the regulations of your municipality. From energetic puppies to sedate older dogs and teacup sizes to ones that are nearly as big as you are, dogs come in so many shapes and sizes, and leashes do, too. Finding the right leash for your puppy depends on when you take your walks, as well as the dog's temperament.
We've collected the ten best leashes perfect for any dog and walk.
Bright and colorful, the tribal pattern nylon leash is visible from far away and adds a touch of color and fun for your walks. The dependable hardware and high-quality Nylon are great to withstand everyday wear and tear.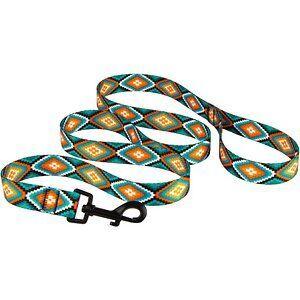 Six feet of reach and a design specifically engineered for the comfort of puppies and small dogs, the E-Z snap leash is simple to attach to any type of collar. The one-handed snap design allows you to control a wiggly puppy while attaching the leash.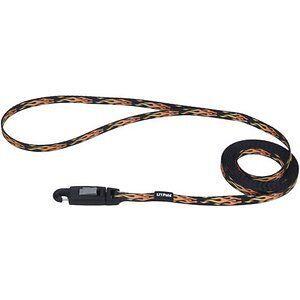 Give your walks sophisticated style with this four-to-six-foot adjustable cordovan-colored leash. With a hand-free option, you can train a puppy for leash etiquette, and the durable metal hardware allows years of use and safety.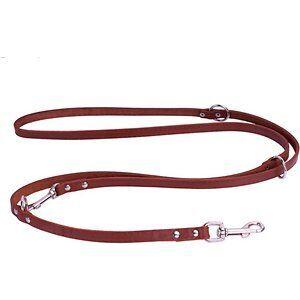 This waterproof leash is ideal for wetter climates or walks n the rain – or any hiking and outdoor adventures. It's "stink-proof," meaning that it repels the scent of a waterlogged leash. Plus, with lobster claw closures and a special attachment for waste bags, you can keep everything as neat as possible when walking.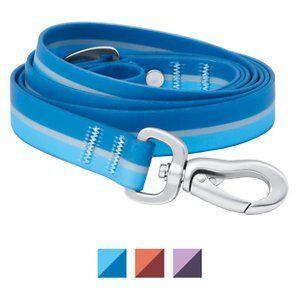 Double stitching and Neoprene reinforcement make this leash ideal for the more energetic dog. It's perfect for use when jogging or running, and the swivel hook allows for a fast tug when closer quarters are needed. The included collar has a buckle for security, and the swivel hook leash attachment safely allows for multidirectional pull.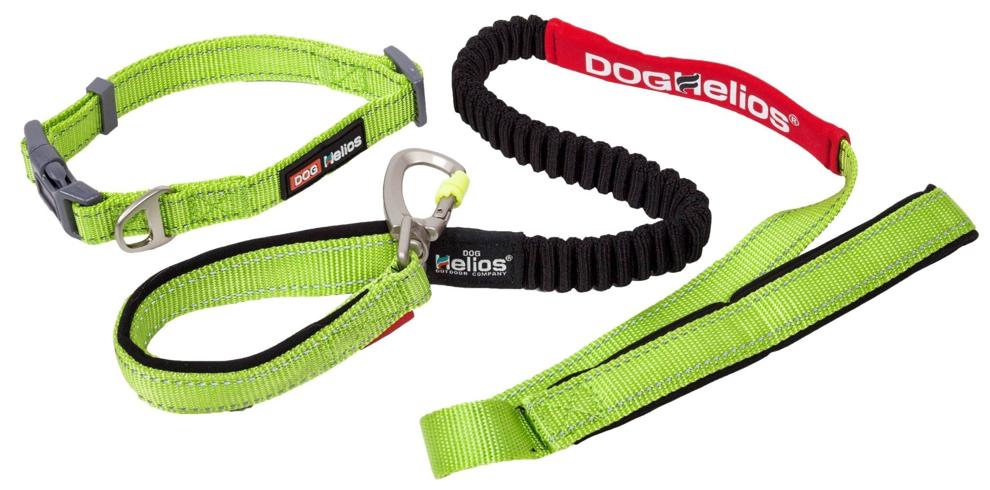 The bungee-like design of this leash reduces the stress from lunging, leash-dragging, entanglement, and tripping. It's best for enthusiastic dogs who may be prone to tangling, plus durable enough for larger breeds. The shock-absorbent elastic core allows your dog to run and sniff without leash dragging or excess slack.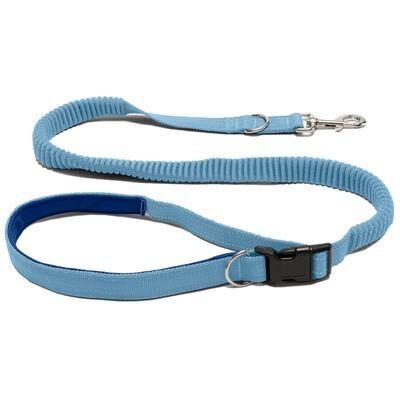 Eliminate the friction of leash burn and experience greater control over a frisky animal with this soft, ergonomic Neoprene handle. The leash is designed for maximum nighttime visibility, with bright red material on one side and silver reflective along the length of the other.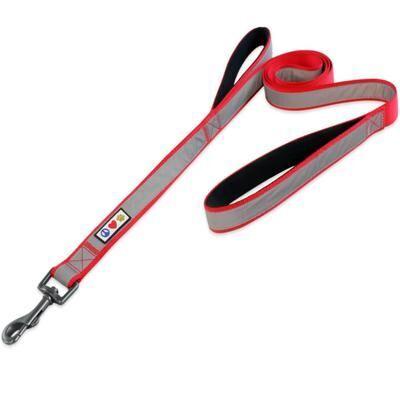 Charge up your nighttime walks with the LED extension for your dog leash. Long-lasting LED lights help improve the visibility of you and your pet.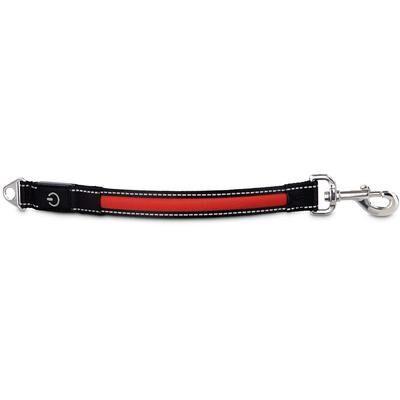 With 16' of lead, this leash is ideal for walks in country settings or where your dog needs plenty of room to run and explore. The swiftly retractable setting allows you to shorten the leash quickly should your dog run into trouble or you engage in closer quarters.
Enjoy a fun, hands-free jog with your puppy or active dog with this running leash. Durable materials and firm, sturdy hardware allow even the most energetic dog to remain safely leashed. The zipped pockets of this hip leash are a convenient way to stash treats, waste bags, and other small items.