As the days get longer and the weather gets warmer, spending time outside is going to become much more common. We are all going to want to spend more time outside and enjoy the sun, but so will our pets. We have all seen how peaceful our cats look as they sit basking in the sunshine or how happy our dogs look chasing a Frisbee in our community park. Spending time with our pets outside this spring will be good for us and also good for them. 
Check out some of our favorite cat and dog toys all under ten dollars. These toys will be cherished by your pets this spring and will not break the bank. All of these fun gifts for your pet can be enjoyed both indoors and outdoors, it is up to your cat or dog where they wish to take their new toys. 
Our cats tend to be more indoor oriented, sometimes they will venture out into the neighborhood but often they tend to stay either inside or go as far as our backyard. As the outdoor temperatures get a bit warmer your cat may want to hang out in the yard a bit more and why not get them something new they can play with out there. Below we have gathered some toys for your cat that will be perfect for the warmer outdoor weather or simply for your cat's comfortable corner inside. 
A perfect toy for a young and energetic cat with the instinctual desire to hunt, chase, and capture prey. This toy is durable, fluffy, and squeaks when you squeeze it, all features that your cat will enjoy.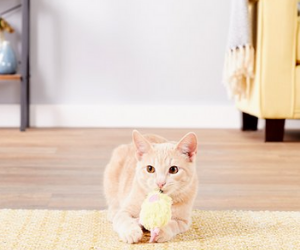 Perfectly made to cure your cat's boredom. This toy incorporates a ball inside a donut that can be easily cleaned and moved around.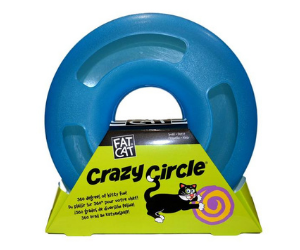 Now if you are looking for a toy that will allow you to play with your cat a bit more, look no further. A mouse-on-a-stick toy will be perfect for both you and your cat.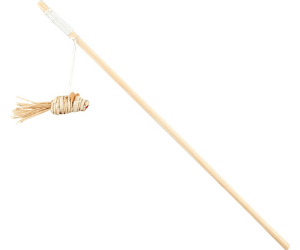 This toy for your cat comes crafted with a catnip scent to encourage play and keep your cat entertained.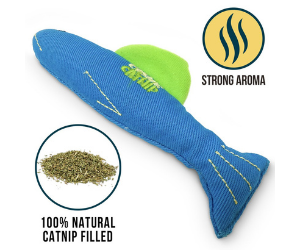 This toy is an all in one amusement park for your cat. A three-tiered contraption with colorful balls on each tier and swatable butterflies for your cat to enjoy.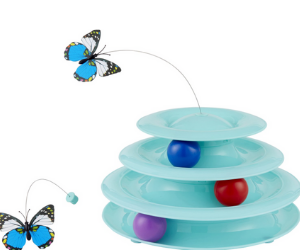 Our dogs on the other hand like to be a bit more active. Most of us take our dogs on a walk, play with them in the backyard, or take them to the local dog park. Why not get your pup some new toys to play with as we get more sunshine this spring. Check out our recommended dog toys below, your dog will enjoy any of these suggested toys that can be played with both inside and at the park.  
A versatile toy for your pup that can be taken to the park and used as a nap companion. The plush and durable design is perfect for both roughhousing and relaxing.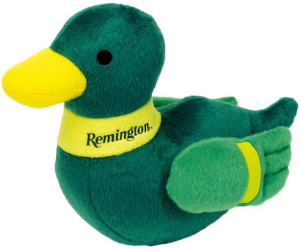 This toy is perfect for your dog at the park. The durable design of the Nerf Dog Squeaker Trackshot Football will keep your dog entertained for hours on end.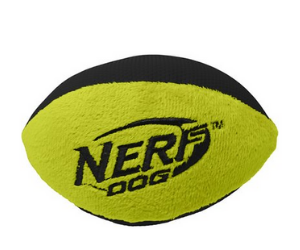 Whether you are hitting the park or even the pool, these rubber balls will be great for your dog. Perfect for playing fetch at the park or in the water, some bouncy and safe rubber balls will make playtime much more fun this spring and summer.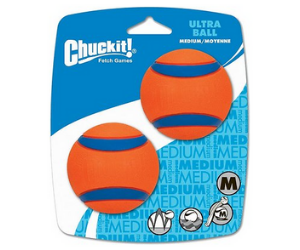 As a dog owner, this is the toy that both you and your dog will enjoy. This plastic Frisbee is not only easy to throw for you but also fun to chase, catch, and retrieve for your dog.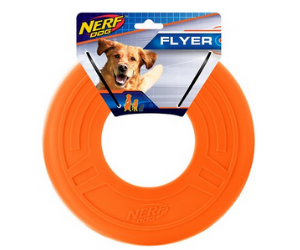 This toy is perfect for chewing, fetching, tugging, and cuddling. The Paws & Pals Lobster Plush Dog Toy comes with a squeaking feature that will make playtime much more exciting.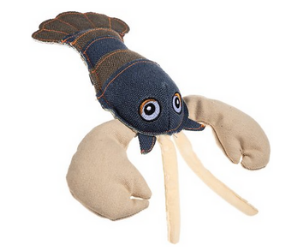 We hope you enjoy the products we recommend. We may receive a commission if you purchase a product mentioned in this article.