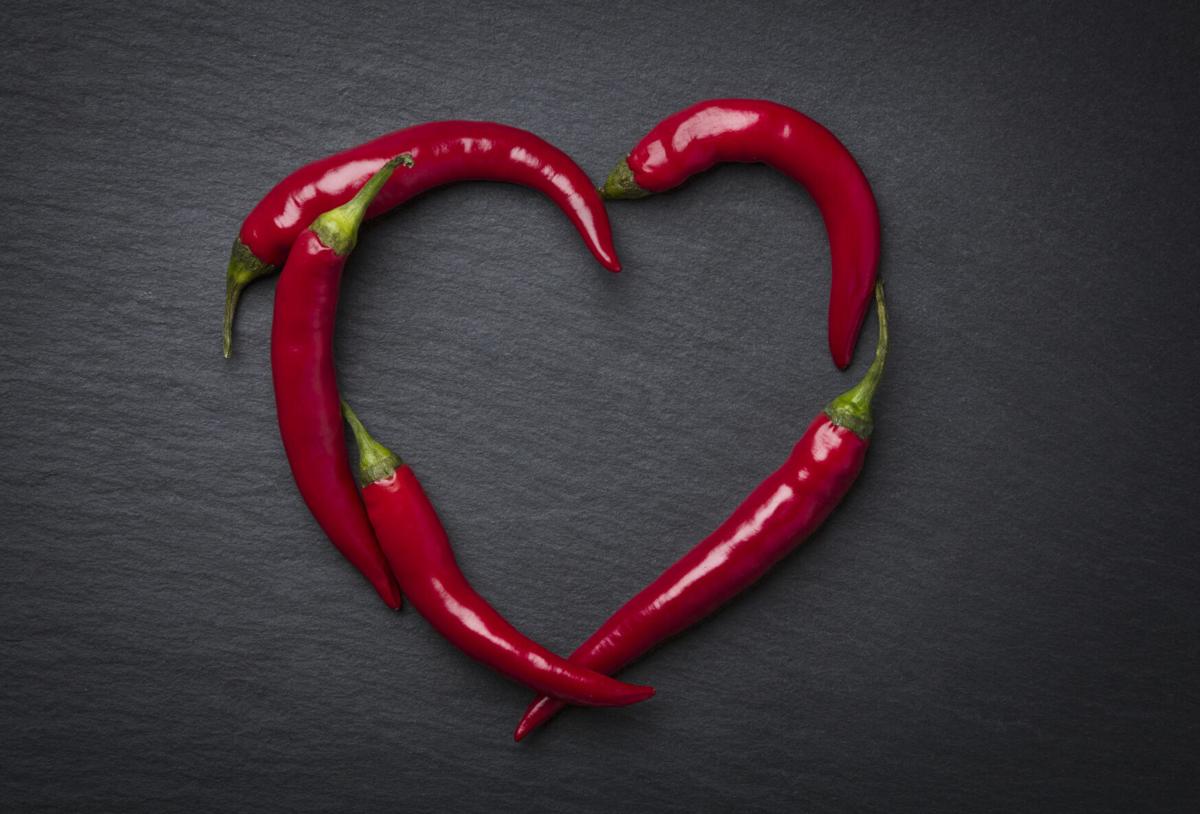 Q: I just read that chili peppers have special health benefits. Is that true?
A: I have to admit it: It can be hard to take news about the latest healthy diet too seriously. There seems to be an endless list of recommendations about food choices, but little consensus. It's enough to confuse even the most careful reader of health news.
Still, one of the newer entries into the deluge of nutrition news may seem like one of the unlikeliest: chili pepper. According to a new report, chili pepper in your diet could lower your risk of dying of cancer or cardiovascular disease and could also promote longevity.
The analysis included data from more than a half a million people in multiple countries. When compared with people who never or rarely ate chili pepper, those who ate it regularly had lower rates of death due to cardiovascular disease (by 26%), cancer (by 23%), or any cause (by 25%).
While findings from this report might seem too good to be true, they build on the findings of other research linking health benefits to chili pepper consumption. For example, another study found that people who consumed chili pepper four or more times per week over eight years had significantly lower rates of death, including due to cardiovascular disease, compared with people who rarely or never did.
The reason chili pepper might be a boon to health isn't clear. One theory attributes it to capsaicin. That's the ingredient in chili pepper that gives it its heat. Capsaicin is a potent antioxidant with anti-inflammatory properties.
While intriguing, these findings are not definitive. This latest research report is an analysis of four large observational studies. So, while it describes a link between chili pepper consumption and health benefits, it cannot prove that eating chilis caused this. In addition, different studies analyzed different types and amounts of chili pepper.
And, there could be downsides to eating chili pepper. For one thing, some people don't like highly spicy foods. And some past observational studies have linked chili pepper consumption with gallbladder cancer, though this finding is not definitive either.
Finally, it's important to keep these findings in perspective: a single spice is unlikely to have any major health impact compared to other parts of a healthy lifestyle, including a healthy diet, regular exercise, and avoiding excess weight.
If you like adding chili pepper to your food, this latest report is reason to continue. But it's too soon to say everyone should start consuming it regularly to improve their health. Additional research will be needed to confirm that the overall impact on health is positive, to determine how much chili pepper is best and to figure out whether the type of chili pepper matters.
(Robert H. Shmerling, M.D., is a senior faculty editor at Harvard Health Publishing and corresponding member of the Faculty of Medicine, Harvard Medical School. For additional consumer health information, please visit www.health.harvard.edu.)