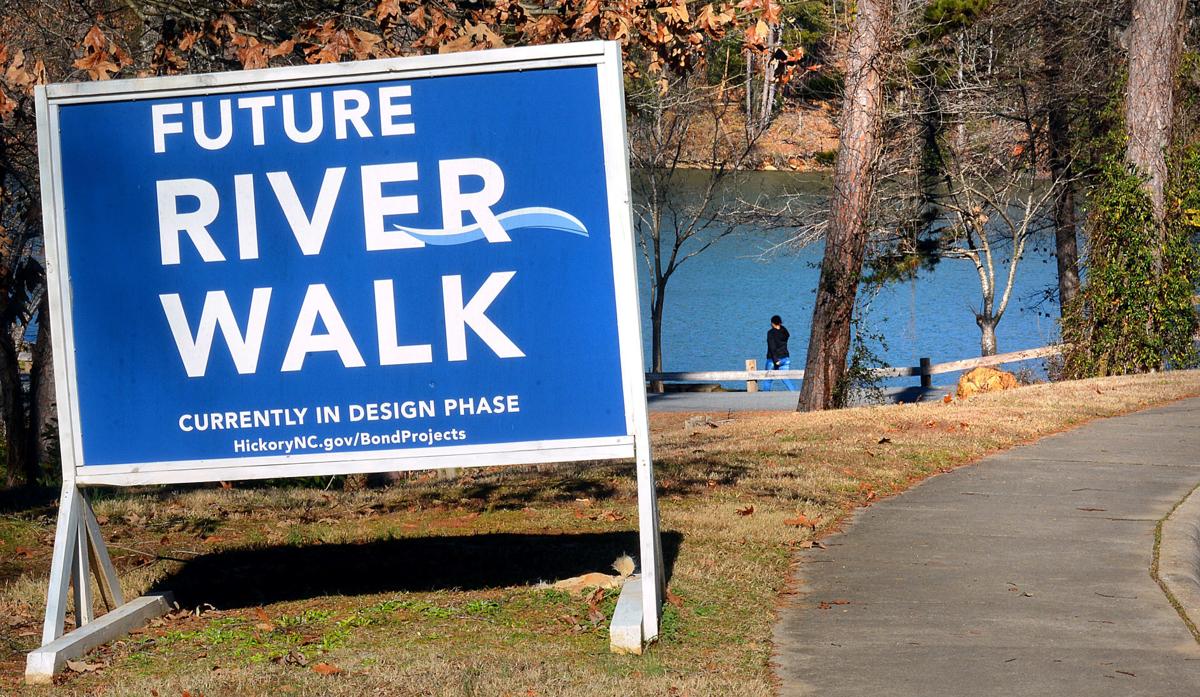 Riverwalk work is set to begin Friday following approval of a $5.9 million contract for construction of a portion of the project by the Hickory City Council on Tuesday.
Riverwalk is the planned walkway along and near Lake Hickory which will stretch from the water treatment plant to Rotary-Geitner Park, which will later become Deidra Lackey Memorial Park.
The project is part of the $40 million bond program approved by voters in 2014.
The Riverwalk was split into two bids — one bid including funds from the North Carolina Department of Transportation and one funded solely by the city.
On Dec. 17, the city council voted to reject a bid for the portion that includes NCDOT money and continue negotiations with the David E. Looper & Co. for the city-funded portion.
The vote came after both bids were higher than predicted.
Bids for the portion of Riverwalk that includes about $2 million in NCDOT money, came in at a little more than $13 million. The city had allotted this portion to cost $8.5 million or less, Public Services Director Kevin Greer told the council in December.
The bid on the portion of the project backed only by city funds came in at nearly $13.2 million. After the meeting in December, Greer declined to mention a target but said the city needed to bring that contract amount as low as they could.
On Tuesday, Greer came back to council with a $5.9 million contract with Looper.
The contract included a $750,000 contingency "for unforeseen conditions due to the project being negotiated prior to having a complete alternate design," according to the council's agenda.
To lower the cost, the design was changed to elevate the walkway above the ground on concrete foundations. The new design will require less grading and reduce the need for retaining walls, Greer said.
Greer said "pretty much all" of the 5,300 linear feet of retaining walls would be eliminated from the plan.
In response to a question from Mayor Hank Guess, Greer said the removal of the retaining walls would not affect the structural integrity of the walkway. The new design would also include an altered route that would slightly shorten the path, Greer said.
After the meeting, Greer said workers will start clearing debris near Rotary-Geitner Park on Friday.
Greer also said the city is in discussions with their consultant and NCDOT over rebidding the NCDOT portion of the project with the goal of bidding that portion out by this summer.
Be the first to know
Get local news delivered to your inbox!