Traffic in northwest Hickory was moving at a snail's pace Thursday evening as people from Hickory and beyond flooded into L.P. Frans Stadium for Franklin Graham's Decision America tour stop.
To view more photos, scroll to the bottom of this article. 
The Billy Graham Evangelistic Association counted 9,200 people at the stadium. Officials with the City of Hickory disputed those numbers, noting they had fire officials on-site who counted 7,150. Communications Specialist Sarah Killian also noted the Graham event was awarded a temporary permit to allow 7,200 people into the stadium.
Graham came out following a performance by Grammy-nominated Christian artist Jeremy Camp.
He began his remarks by saying there are problems in America that are beyond the capacity of politicians to solve.
"Our country's in trouble," Graham said. "The Democrats can't fix it; the Republicans can't fix it. You see it's a problem of the heart. The only one who can fix our country is God."
Graham then invited the audience to pray for America's leaders, Republican and Democrat alike, to work together to solve America's problems.
For the most part, Graham's remarks avoided specific political issues, though he did briefly mention his opposition to same-sex marriage and abortion.
The bulk of Graham's talk centered on the need for personal redemption, telling the members of the audience they could be forgiven of their sins if they accept Jesus.
Near the end of his remarks, Graham invited those who wanted to accept Christ to stand up. Dozens of people in the crowd responded to the request.
Graham said he would provide those who stood with Christian literature and copies of the Bible.
The event was an emotional and inspiring experience for many who attended.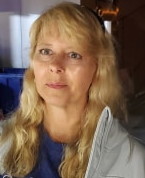 Conover resident Karen Eckard said Hickory has had a hard time in recent years with problems like the opioid crisis and she thought Graham's message would resonate in the area.
She choked up describing a 91-year-old man she saw accept Jesus.
"He made it right with the Lord," Eckard said. "This may be the last opportunity he has to stand for his faith and he made that decision tonight."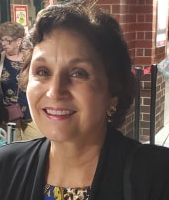 Blowing Rock resident Dena Lutz said she came out because she "wanted to see people get saved."
"We were welcoming them into the kingdom," Lutz said.
---
Be the first to know
Get local news delivered to your inbox!