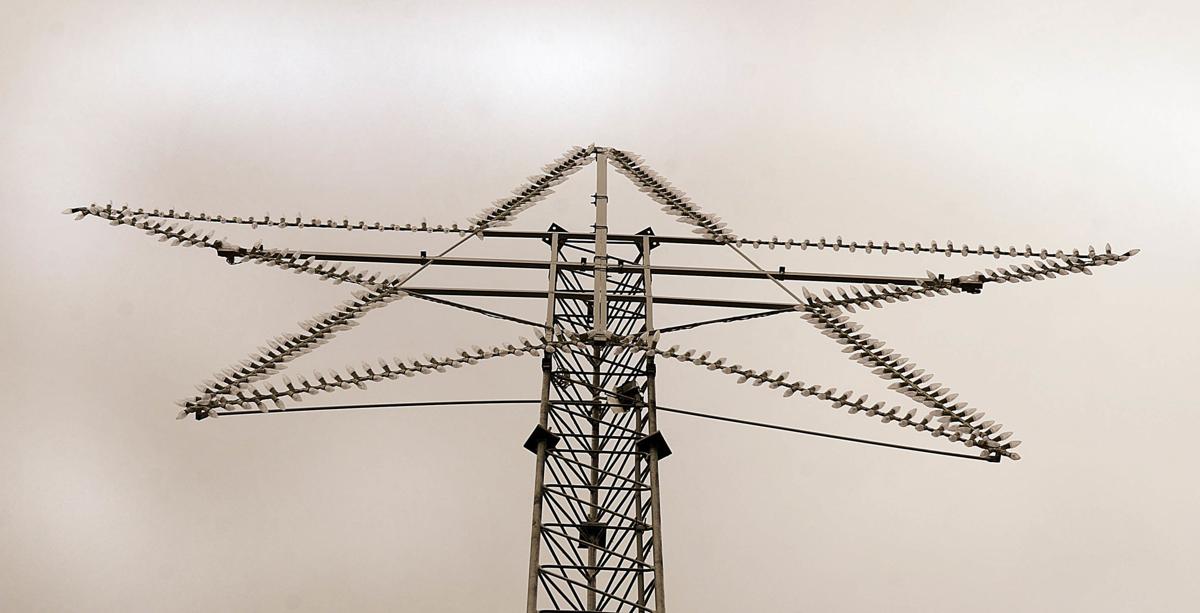 When a 2017 tornado ripped apart the iconic star the Alexander County community of Bethlehem lights each holiday season, residents did not sit idly by.
Instead, they rallied together, raised the money -- more than $40,000 collected so far -- and erected a new star.
The new star stands 50 feet high. It's 15 feet wide and 15 feet high with 270 LED lights. The base is six feet deep, which makes the star a far sturdier structure, according to Warren Hollar, who served on the Raising The Star committee.
"The star represents what Christmas is all about," Hollar said.
The Raising The Star committee formed when Mike Stone, pastor of Mount Pisgah Lutheran Church, met with pastors throughout the Bethlehem community this past summer in hopes of building a new star, according to Susan Greene, publicist for Mount Pisgah Lutheran Church. It did not take long for current and former members of the Bethlehem Community Development Association and others to join in.
By Aug. 21, the Raising The Star committee was formed.
Lots of folks helped out. 
Rick Carpenter, owner of Carpenter Decorating, designed and built the star at a reduced rate, according to Greene. "This significant gift by Rick Carpenter expedited the process for obtaining a new star which will withstand the ravages of weather for decades to come," Greene said.
Other contractors either reduced their prices or worked for free.
"The crane owner/operator left with nothing more than a 'God Bless You!' as he walked away with his dog and his crane, after lifting and mounting the star on November 17th," Greene said.
"We started with almost nothing," Greene said. "No manpower, no money, no star."
Greene said the Bethlehem community is small, "… but it's a small community with a great big love for this Star! This community came together with that love, and accomplished much, much more than many thought possible."
The first Bethlehem Star lighting was held in 1977. The star lighting for 2018 was Monday night.
The business news you need
With a weekly newsletter looking back at local history.