The 2020 winners of the Hickory Young Professionals Top 10 Under 40 have been announced.
The 2020 recipients are: Sarah Blanton, Cassia Dowdy, Honey Estrada, Bryson Grier, Ingrid Keller, Sarah Prencipe, Courtney Pruitt, Ethan Schronce, Leah Snedegar and Chase Winebarger.
There were more than 65 nominees this year. Nominees must be younger than 40 and involved in and showcase their leadership in community activities in addition to excelling in their career. Nominees were reviewed and selected by a group of non-eligible community leaders.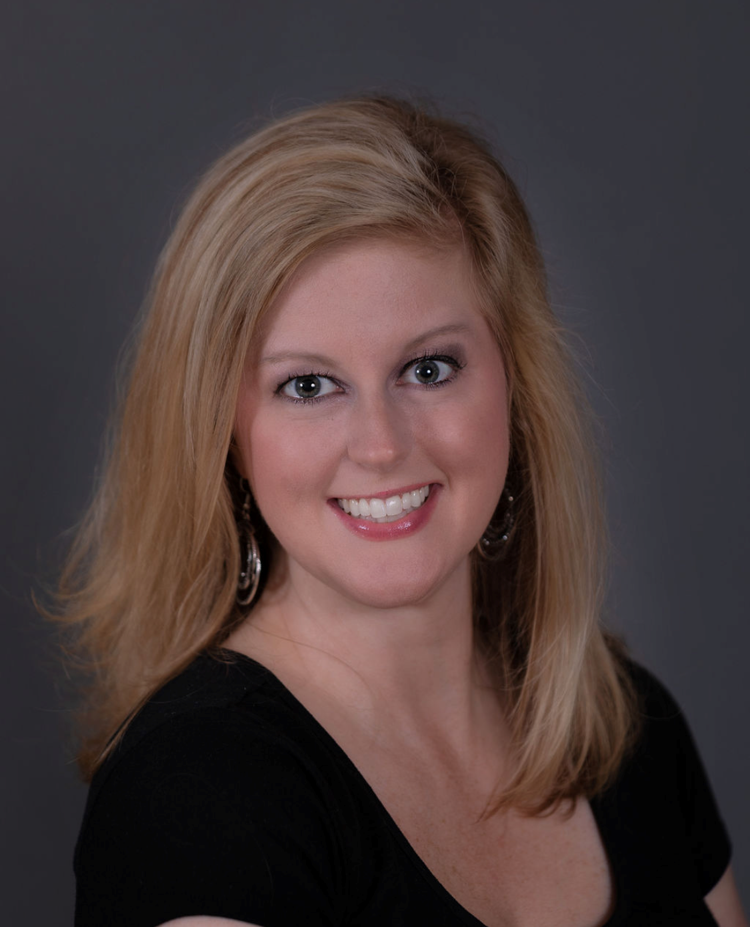 Blanton currently serves as the program director for Safe Harbor, where she oversees and evaluates the Whole Woman Residential Recovery and the GreenLeaf Transitional Housing programs. She helps teach classes, train future leaders and maintains a strong knowledge base of community recovery-related services and strong collaborative partnerships.
She was also a part of the launching of the Thrive Recovery Community Center.
Blanton also serves as the chair for the Catawba Alliance for Recovery, is a member of the board of directors for Young People of Integrity, serves as the vice-chair for the Cognitive Connection and has previously served as the chair of Catawba Collaborative and the Child Collaborative of Catawba County.
Blanton said, "Leading is an amazing privilege and I feel very honored to serve my community with excellence, while living out my purpose. I strongly desire for perceptions to change regarding addiction/recovery and to empower those struggling, to step into their own calling, as I feel that those in recovery are the heroes of our day."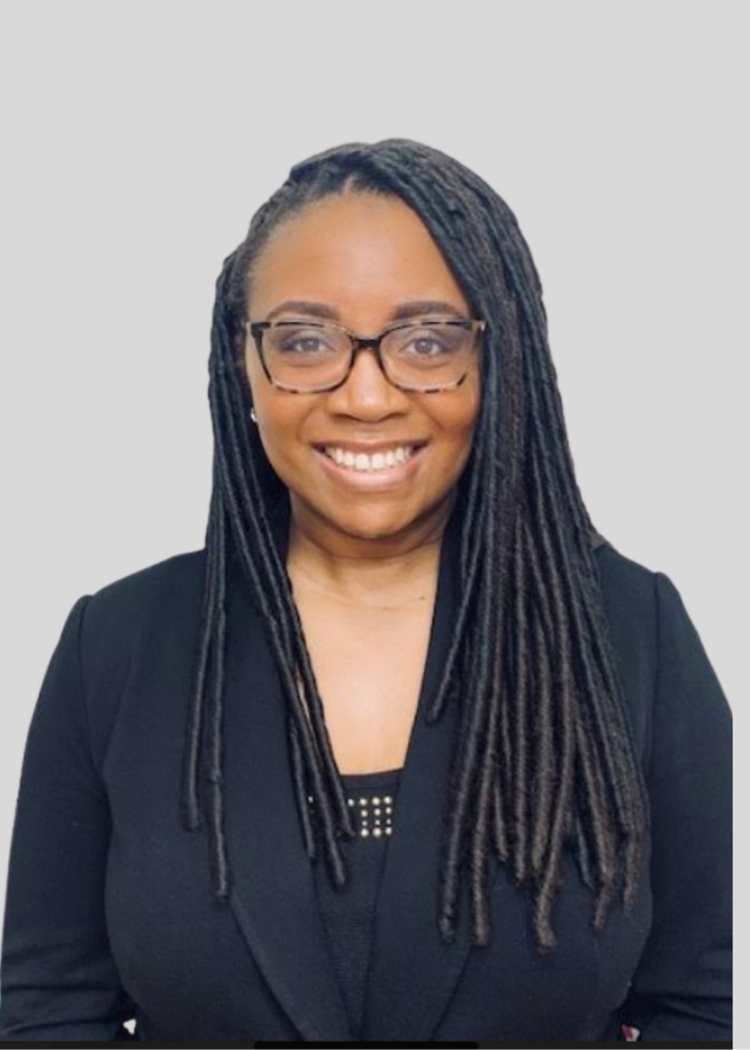 Dowdy currently serves as the human resources director for Design Foundry, where she aims to lead by example by believing in, developing and creating excitement about the culture there.
She leads and champions all things related to both community involvement and the development of their people, with a focus on promoting the values of Design Foundry and helping to empower employees to perform at their best.
Outside of work, Dowdy serves as a youth leader at her church, she serves as a safe friend/mentor for the Safe Harbor Whole Woman and Day programs and serves on their board of directors. She also serves as the recording secretary for Christian Education Ministry and as a board member for both Safe Harbor and Catawba County United Way. She is also a member of the Catawba County Street Team.
Dowdy said, "I enjoy seeing people 'win' and introducing them to possibilities they may have never imagined. My goal has always been to maintain the 'human' side of HR and to promote autonomy and growth and development. Leadership is simply influence. It is not position or authority. It is setting the right example, so that others are influenced and inspired to grow beyond the possibilities they have imagined."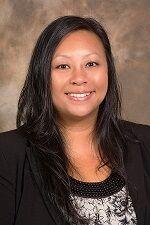 Estrada is currently serving as the public health strategist at Catawba County Public Health, where she directs all aspects of strategic planning, communications, community health and quality improvement and serves on the COVID-19 response team.
She is responsible for ensuring that the LiveWell Catawba organization employs initiatives that are effective in addressing and meeting community and organizational health priorities. Estrada is a first generation Hmong American and has seen first hand the difficulty that can come from trying to navigate our systems: education, health care, social services, etc. She has worked hard to learn and understand them all in order to leverage all available resources to help give a lift to those in our community who need that guidance.
Estrada also serves as a NC Public Health Association member-at-large, a board member for LiveWell Catawba, the LRU Master of Public Health Advisory Board, Council on Adolescents, the Catawba County Library System and serves as a member of NC Community Health Workers Executive Advisory Committee and the Racial Justice and Reconciliation Group, to name a few.
Estrada said, "Every day, I want to ensure that we are moving closer not just toward equality, but equity in our community. The work we do every day through Public Health is to serve our community and to create equity. I work closely with numerous community partners to build and strengthen partnerships, to leverage a collaborative approach to making changes happen. Right now, at this time, I am the embodiment of my family's dream when they came to the U.S., and I can only hope that they and the community as a whole benefit daily from the work I do so passionately."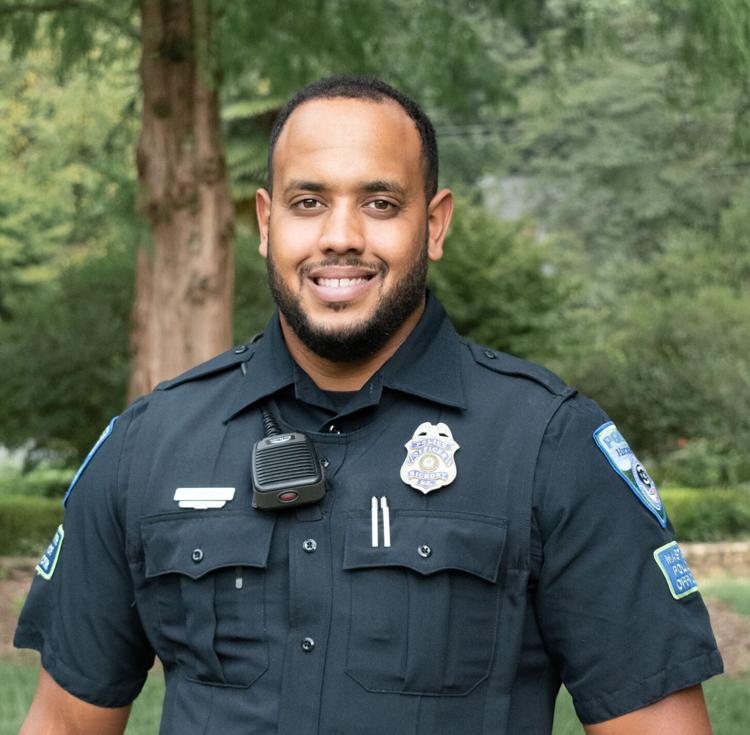 Grier is currently the school resource officer at Hickory High School, as an employee of the Hickory Police Department.
During Grier's last seven years with HPD, he has served on the Special Operations Team, as a patrol officer, field training officer and a master police officer. Grier obtained his criminal justice degree from Catawba Valley Community College and is the first degree holder in his immediate family.
As a servant leader, Grier is a coach for the Dee Dee Dawkins basketball league, which is conducted each summer in the Ridgeview community. He also serves as the assistant coach for the JV girls basketball team at Hickory High School.
He has helped plan the FIRE event, where community resources are gathered for those in need, and he jumps at the chance to serve as a training officer within the Hickory Police Department.
In addition, he demonstrates noble leadership by mentoring youth through the North Carolina Tarheel Challenge, designed to remove adolescents from their current communities by placing them in a para-military organization that helps them to get back on track.
His nomination read, "Bryson has stepped up during the past few months to help those who confidentially need a helping hand by delivering food so kids who need meals have them, by running errands if there is a need, and by mentoring youth through many different avenues. He aims to spread the message of 'goodness, hope and service…' and is very deserving of this award."
Keller is the executive director of the Western Piedmont Symphony, where she aims to inspire and to transform the symphony for the better. She works hand in hand with the music director to provide quality music experiences and opportunities in Catawba County, in addition to fundraising, managing relationships and solving problems.
Keller's biggest undertaking there has been the extensive search, the Masetro Challenge, where she spent three years in the process to find the best music director and conductor for WPS. Previously, Keller spent two years as the executive director of the Newton-Conover Performing Arts Center, where she administered a dance school, a music school, a visual arts school, and a pottery studio.
She attributes her success in these fields to her time pursuing her master of arts administration and cultural policy from Goldsmiths, University of London, in 2014. In addition, she is a past board member, and an active member of the Rotary Club of Lake Hickory. Keller served as the program chair and also is serving on the Newton Public Art Commission, which is responsible for commissioning and acquiring art for public spaces, that will contribute to the city's cultural and economic vitality.
She also spent time serving on the Programs, Advisory Committee League of American Orchestras.
Her nomination read, "Ingrid is committed to making the arts available and accessible to everyone in our community. She has worked to engage all age groups and demographics in classical music. Ingrid created VIVO to engage young professionals in symphony activities. She has been creative and innovative to continue to bring the joy of music to our community when COVID-19 has shut down the arts, through watch parties, the #PlayOn social media series, and Meals and Music with the Maestro."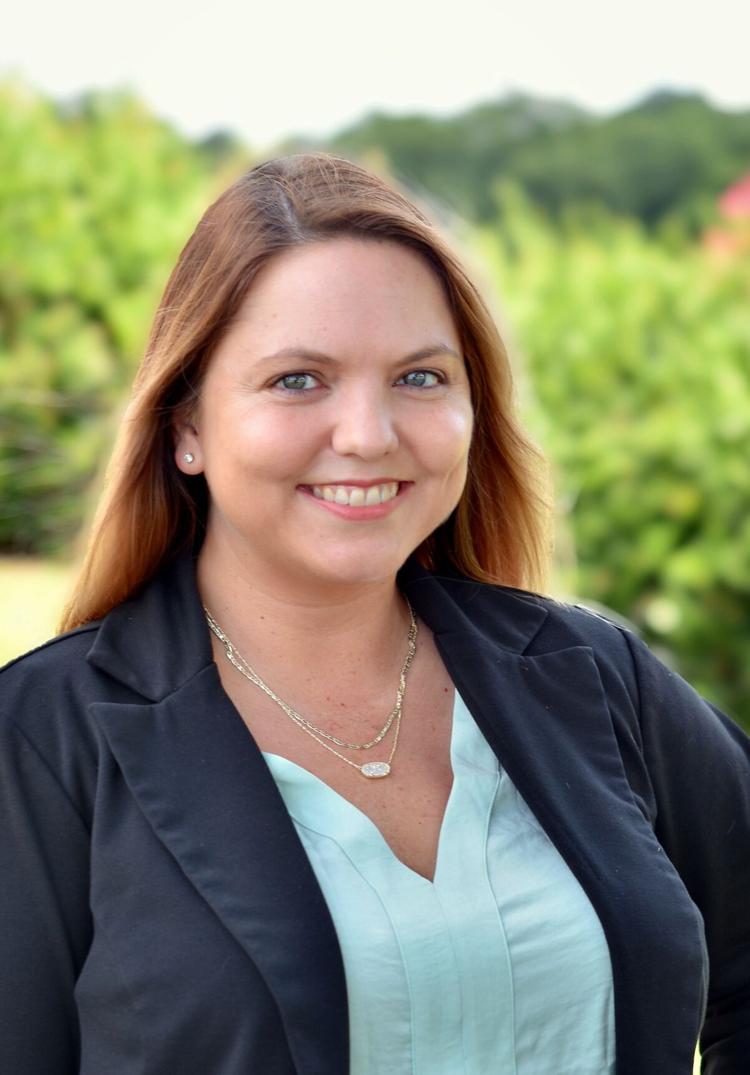 Prencipe is a governmental affairs analyst for the city of Hickory, where her focus is on legislative issues, at both the state and federal levels, as well as building relationships with both our legislators and their staff members. Prencipe has also served the city of Hickory as a communications specialist and executive assistant to the city manager.
In this role, she serves on the Metropolitan Mayors Coalition, The North Carolina League of Municipalities and the North Carolina Professional Lobbyist Association.
Prior to moving here, she worked in Washington, D.C. at the United States Senate for the Senate sergeant at arms. In 2015, Prencipe co-founded Mel's Jingle Run, where she helped raise funds for Operation 300, which provides adventure camps for kids who have lost their dads in military service, as her nephews have. The race proceeds have also gone to offer support to PORCH, the Hickory Soup Kitchen, the Women's Resource Center, and the Family Guidance Center.
In addition, Prencipe serves on the board for the Women's Resource Center, she serves as a volunteer "Guardian Angel" for Ainsley's Angels of Catawba Valley, is a weekend assistant at the Hickory Museum of Art and delivers Meals on Wheels.
She is currently spearheading a Lake Hickory clean-up with coworkers, in coordination with the Catawba River Keepers.
Prencipe said, "Most people are surprised that such a wide array of cultural amenities can be found in a community our size. I am proud that Catawba County is my home. I am proud to work for the City of Hickory. I am proud to be rooted in this community. I am dedicated to furthering its growth, to making it stronger, and to ensuring it becomes and remains a vibrant community for all."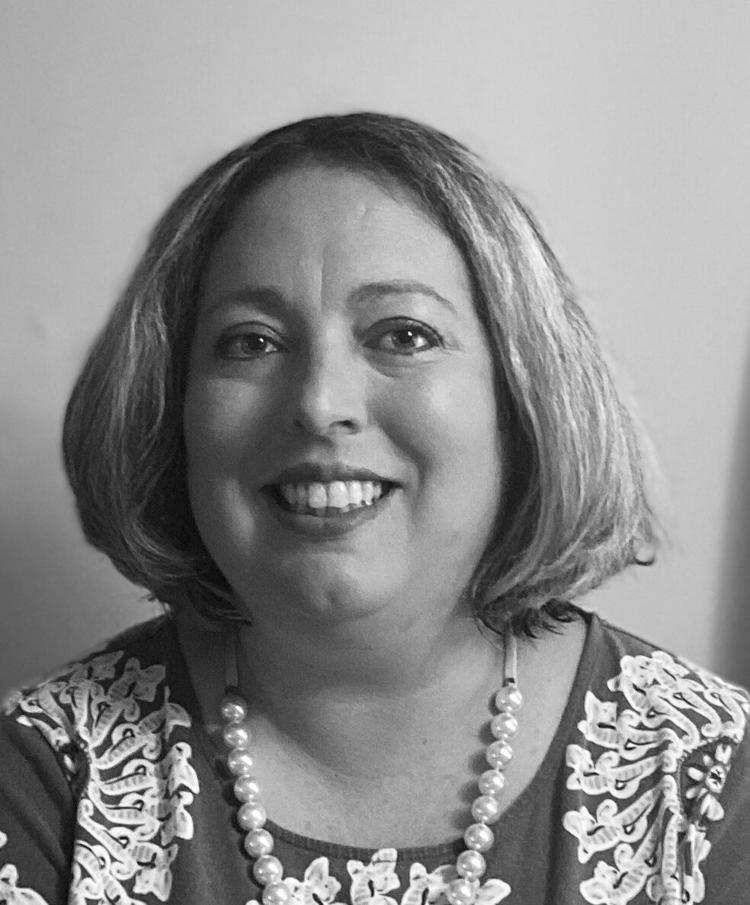 Pruitt is the regional director of recruiting for Healthpro-Heritage, where she conducts phone-based interviews with applicants all over the country and connects them with openings for physical therapists, occupational therapists, speech language pathologists and then assists them in the onboarding processes.
Pruitt also serves as the vice president of the board of directors for the Family Guidance Center and the vice president of the Hickory Junior Woman's Club. She recently received the Hickory Junior Woman's Club Citizenship and Patriotism Award.
Pruitt also serves with the Catawba Science Center Fundraising Guild, is committee chair for The Vine, a committee chair for the hospitality committee at First United Methodist Church, and is a coach for the Bumble Bee Soccer and Mighty Mites Basketball, through Hickory Parks and Recreation.
In 2019, she co-chaired the Family Guidance Center's Blue Jean Ball and helped raise just under $25,000, the center's largest revenue fundraiser for the year.
Pruitt said, "I know there's more on the horizon for me, more to give, more to grow, more to lead, and more to teach. I am so excited to use my talents and gifts to make the world a little brighter for others.I am dedicated to our community, to its residents, to its resources and to its success."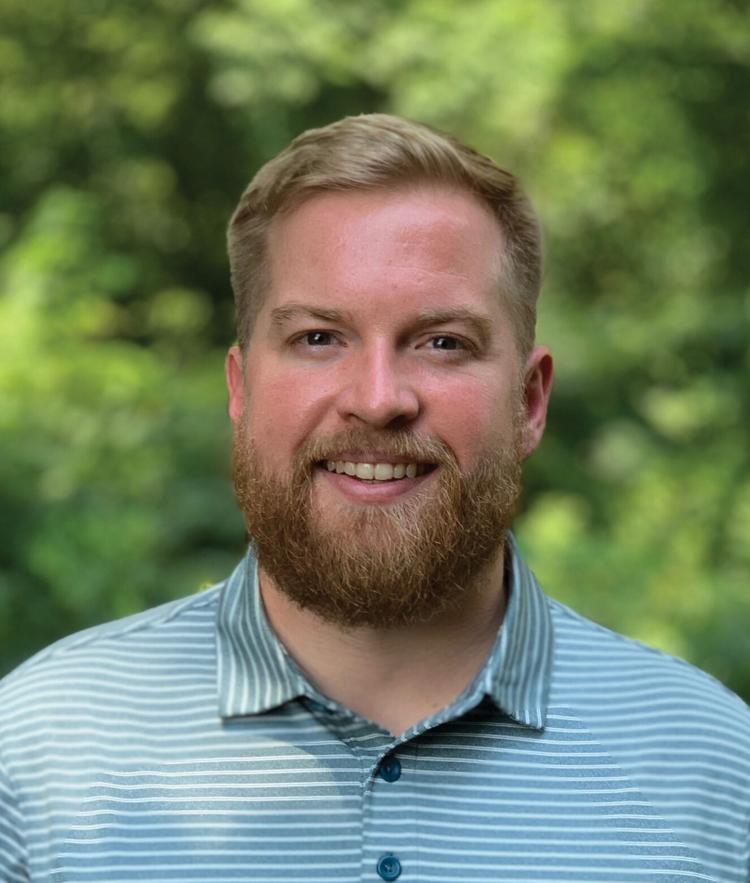 Schronce is the Vice President of Growth & Development for StrongLead, LLC, where he oversees the operations related to business growth and development, with a focus in next generation leadership development. Schronce previously worked at Transportation Insight and Northwestern Mutual.
Schronce serves his community as the first vice chair for Hickory Young Professionals, as a volunteer mentor for Strong Student Leaders, a volunteer leader for Catawba Valley YoungLife and has been a lunch buddy with the Council on Adolescents.
He volunteers his time with the Fellowship of Christian Athletes, and recently graduated Leadership Catawba CoHort through the Catawba County Chamber of Commerce. Schronce also spends time serving through the Catawba Valley Leadership Foundation, where he goes into the high schools of HCAM and Newton-Conover to mentor young men and women on post high school success.
Schronce said, "I fully believe that people don't care how much you know until they know how much you care, and I want people to know that I care. Ultimately, great leadership comes from loving others well — and I'd like to think that is one of my greatest strengths. I've learned that growing and developing my leadership with excellence, takes humility, drive and patience — and I also know that it's worth the growing pains, because leadership doesn't just happen overnight and it's definitely not easy. Whether it's at home, at StrongLead, at YoungLife, at a school, at HYP, I want my leadership to begin with loving others well."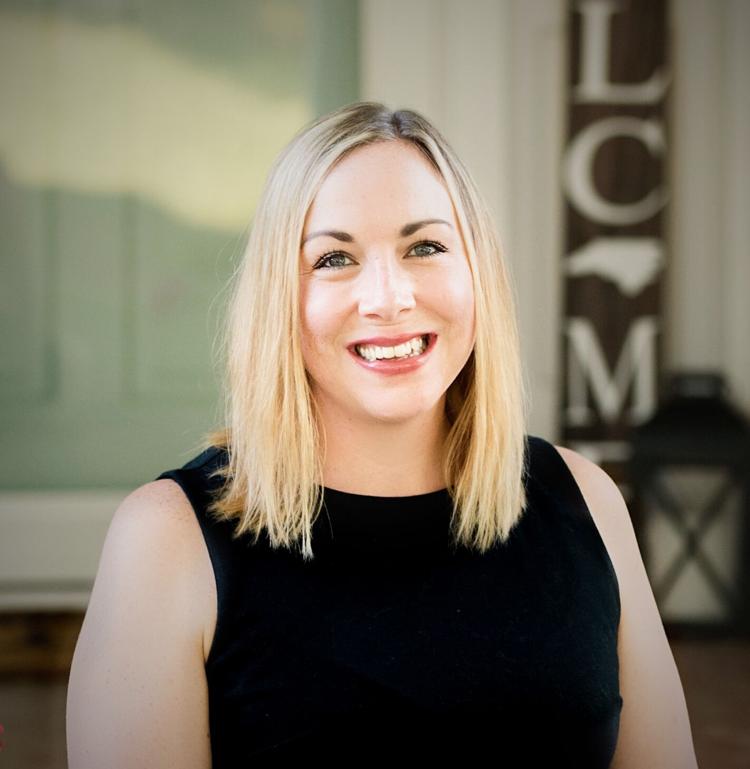 Snedegar is the founder of the MOMS Club of Hickory, NC Chapter, and has led it for two years, as the president. The MOMS Club is part of the International MOMS Club, and is a nonprofit, non-religious organization for at-home moms. They recently created a community blessing box that was installed at St. Luke's United Methodist Church, which is filled with non-perishable food items and toiletries that any person is welcome to, if they find they are in need.
Snedegar also volunteers her time with the Catawba County Partnership for Children, and participates on the Family Engagement and Leadership Coalition. She is a part of the TESOL International Association, the International Literacy Association, and Kappa Delta Pi International Honor Society in Education.
Prior to becoming a stay-at-home mother, Snedegar was an ESL teacher, working with students ranging in age from preschool to 12th grade. One of her biggest accomplishments was that she obtained her Bachelor of Science Degree in elementary education, but was able to follow that up with her Master of Science in elementary reading and literacy, and a second master's in TESOL (Teaching English to Speakers of Other Languages).
Her nomination read, "Leah is a humble leader that demonstrates strength by creating a place for Moms to come together to grow, learn, laugh and build friendships. The MOMS group is always very willing to step up and meet needs and it stems from the solid leadership of Leah. She is a quiet force who has stepped up in a big way. She has worked to build a community in this area and then to give back to the community that has welcomed her family here."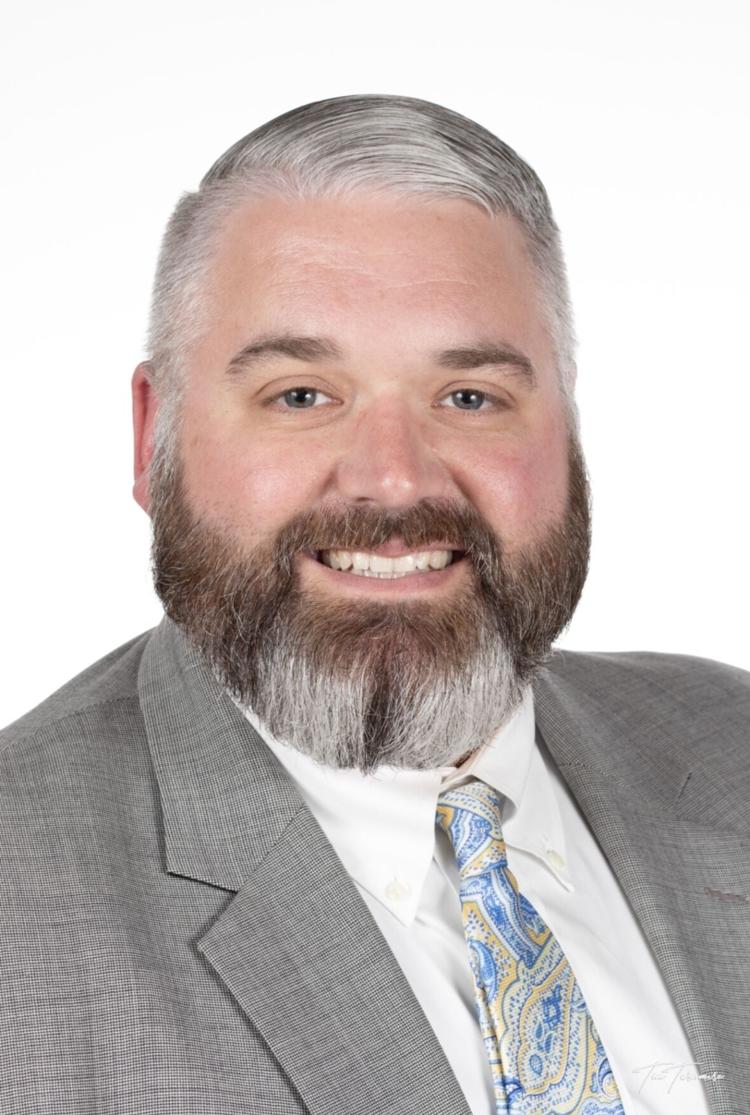 David (Chase) Winebarger, 37
Winebarger is the town manager for the town of Sawmills, where he is tasked with running the day-to-day operations for a town of 5,300 residents. His focus is spent trying to attract new business, facilitate current business and real estate transactions, meeting with local business and property owners and prioritizing town tasks to be completed in a timely manner.
Previously, he served as the town manager for Catawba. Winebarger serves as a member of the Professional Conduct Committee for the N.C. City and County Management Association, he is an ex-officio board member for Hickory Young Professionals, is an ex-officio board member for the Caldwell County Economic Development Commission and he serves as a member of the North Carolina City Managers Association and the International City Managers Association.
In addition, he is a member of the Greater Hickory Metro Planning Organization and the WPCOG Technical Coordinating Committee.
In the community, he serves as the coach for a local travel softball team, coaches jiu jitsu and he is a deacon at Mt. Zion Baptist Church in Hudson. He spends time teaching self-defense classes and seminars to educators, administrators and staff within the Caldwell County School System, women's self-defense classes, the Caldwell County Sheriff's Office, churches and shelters. He also teaches a kid's martial arts camp at Caldwell Community College each summer, that focuses on being "bullyproof."
Prior to becoming a town manager, Winebarger was a school resource officer and he worked with juvenile offenders at the youth detention center.
Winebarger said, "Everything I do in life I try to approach with the same mindset. I try to have a servant''s heart and I wake up every day and try to do better and be better than I was the day before. I am fortunate because of my role as town manager to be engaged in my community at its very core and because of my involvement in my personal life, I can be involved in it at its very heart."
The business news you need
With a weekly newsletter looking back at local history.