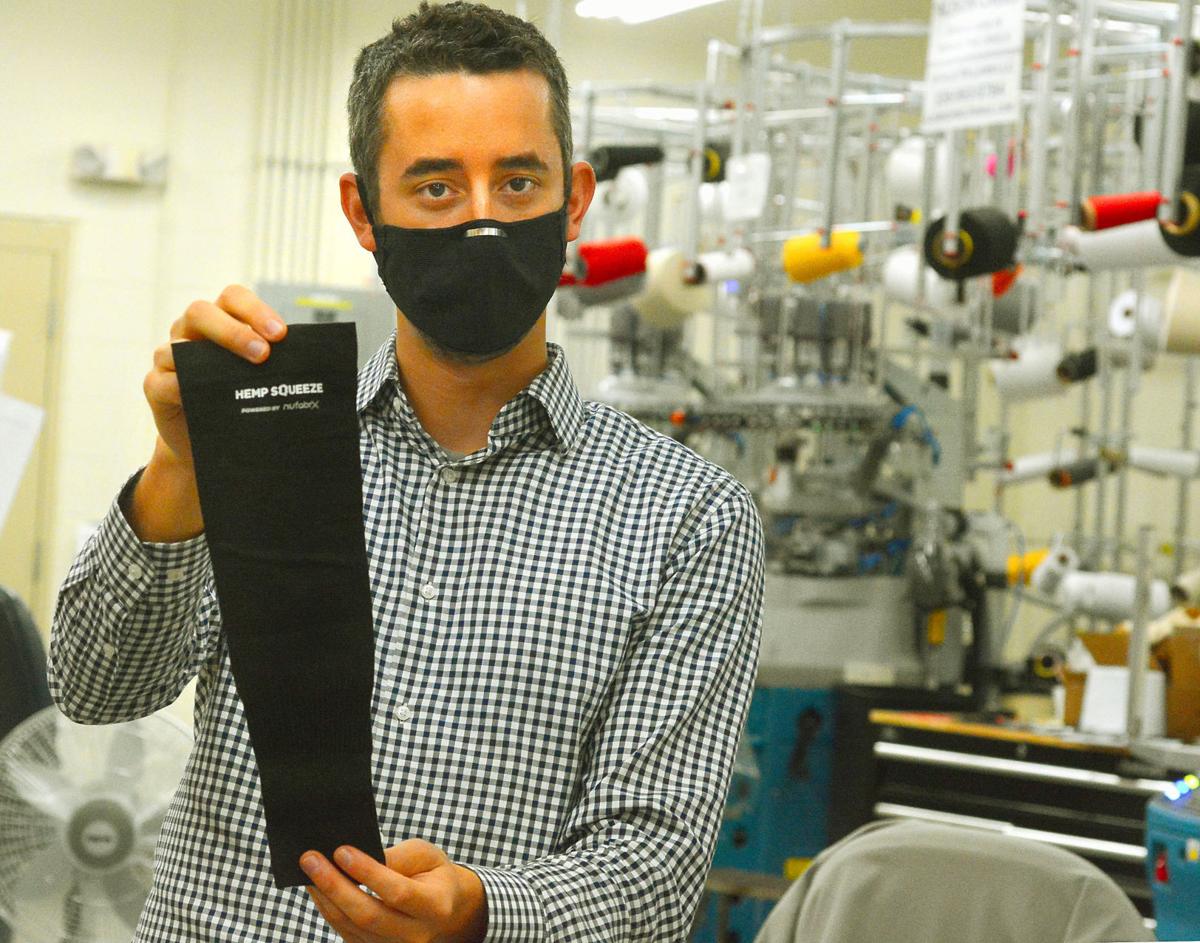 Catawba County medical fabric manufacturer Nufabrx was recognized by Gov. Roy Cooper for its exports and international sales during a pandemic.
Nufabrx in Conover was among 13 winners of the 2020 Governor's Export Awards. Each of the manufacturers turned to the state for help in increasing its international sales, according to a news release from the governor's office.
"These diverse companies raise the profile of North Carolina-made products around the world, promoting excellence in goods and services made possible by the exceptional workforce in our state," Cooper said.
Before March 2020, Nufabrx made medicated fabric for socks, compression sleeves, gloves and workout clothing. When the pandemic hit, the company switched gears to design and produce copper-infused antimicrobial masks.
The company saw tremendous growth in sales and grew its manufacturing through the mask manufacturing and other products.
Nufabrx was awarded the Export Innovation Award, according to the news release. Nufabrx has worked with the Economic Development Partnership of North Carolina for free services in exporting and international trade for several years, the news release said.
"EDPNC has been a tremendous resource for us to grow our business beyond our local NC markets," Nufabrx CEO Jordan Schindler said. "It's truly a no-risk way to expand your business."
Schindler thanked the governor for the award.
"It is a true honor to accept this award as we seek to simplify health and wellness," Schindler said. "Our core mission is to deliver medication, vitamins, and supplements through clothing. That might be a pain relief sock or a melatonin pillowcase. And we owe that all to the state of North Carolina."
Other 2020 Governor's Export Award winners are: Advanced Superabrasives Inc. in Madison County, C.R. Onsrud Inc. in Iredell County, Budsin Electric Boats in Carteret County, Nester Hosiery in Surry County, Latitude Aero in Guilford County, Grady-White Boats in Pitt County, Novo Nordisk in Johnston County, Glen Raven Inc. in Alamance County, Redeye Worldwide in Orange County, Tactical Support Equipment in Cumberland County, DGL Logistics in Mecklenburg County and Sharyn Koenig of the Export-Import Bank of the United States.