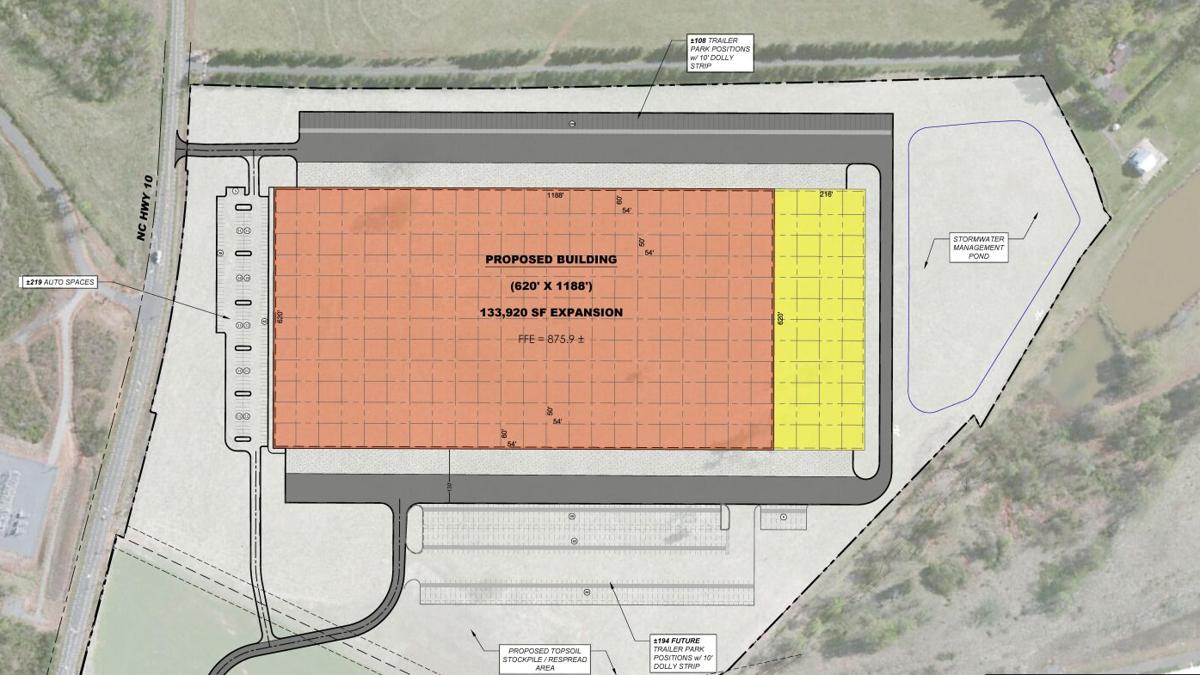 Catawba County leaders agreed to return half of the property taxes on a new distribution center Crate and Barrel plans to build in Newton, as an incentive to bring the project to the county.
The new building will be on 69 acres in front of the Target distribution center on N.C. Highway 10. The Catawba County Economic Development Corporation announced the project last week and brought the economic incentives for the Catawba County Board of Commissioners to consider at Monday's meeting.
The board approved four years of property tax returns — 50 percent of new property taxes assessed on the property, up to about $442,700 total.
The Newton City Council approved similar incentives at their last board meeting, EDC Director of Business Recruitment Julie Pruett said.
To keep the incentives, Euromarket Designs, which does business as Crate and Barrel, must invest at least $38.5 million in construction of the building and equipment by Dec. 31, 2022. The building is planned to be about 736,000 square feet with room to be expanded by 134,000 square feet, Pruett said.
The company is also required to create 150 new jobs at the site by 2022 and must keep those for at least three years after the final incentive payment.
The Keith Corporation will develop and construct the site and building and Crate and Barrel will lease the building for a minimum of 12 years, Pruett said.
The EDC has been working for years to fill this site, she said.
"We have shown that site countless times so I am very excited to present this (project)," she said.
The distribution center will replace Crate and Barrel's current center in Lincoln County, according to a company spokesperson.
The business news you need
With a weekly newsletter looking back at local history.