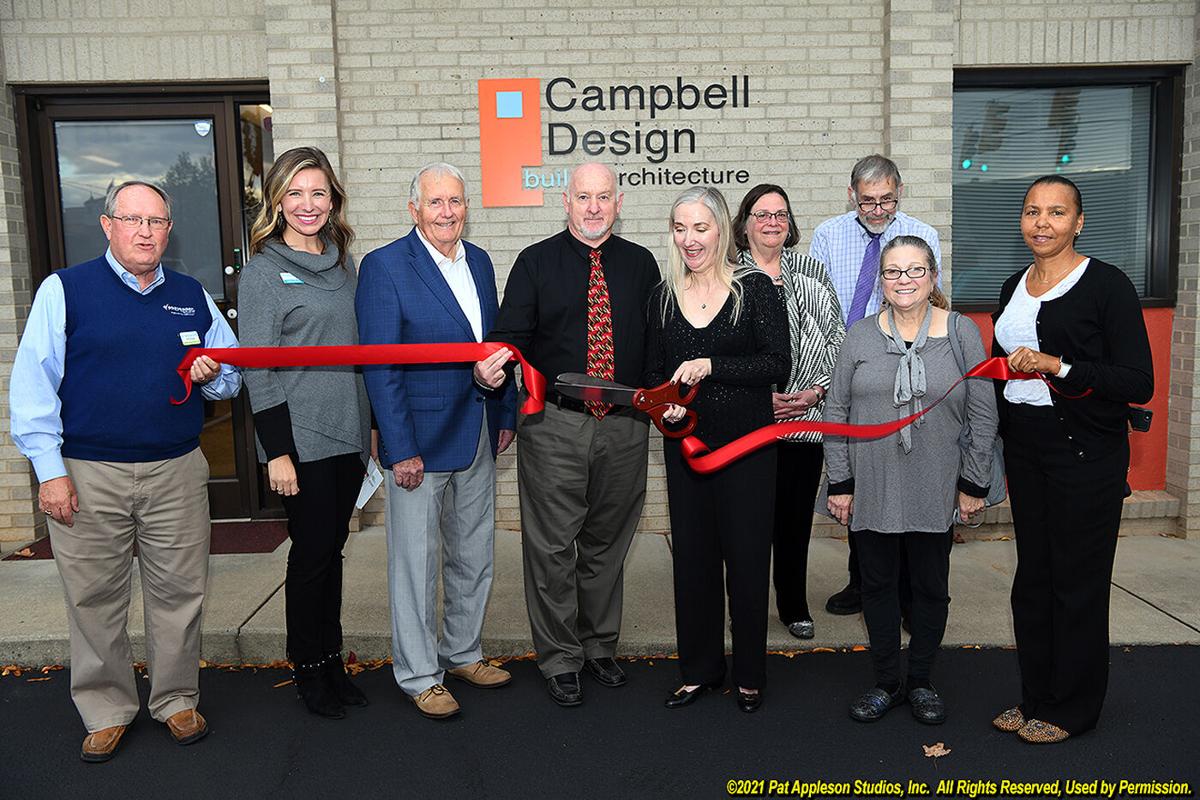 NEWTON — Newton and The Chamber of Catawba County welcomed Campbell Design to the city during a ribbon-cutting ceremony on Thursday, Nov. 18.
Campbell Design is a commercial architecture and interior design firm located at 29 South College Ave. Since 1998, the firm has specialized in providing services in the design/build approach to commercial development.
Local projects of note include the Manufacturing Solutions Center, Catawba Valley Community College Cosmetology School, Progressive Furniture, and University Christian High School.
From 2004 to 2020, Campbell Design was located in Denver, N.C. Now the firm calls Newton home. The firm has grown beyond its two partners to include project managers who are bringing a broader design ability to the firm.
"Our relocation to Newton has been the best move our company has made," said Ray Campbell, president of Campbell Design. "We are now closer to our customers, and our business continues to grow. We are proud to be a part of downtown Newton and the Catawba County community."
"The Chamber is proud to count Campbell Design as a partner in our efforts to sustain the most business-friendly environment in the region," said Lindsay Keisler, president and CEO of The Chamber of Catawba County.
"Campbell Design's reputation as a firm well equipped to execute complex architecture and design projects continues to grow stronger, and their team of professionals continues to collaborate with clients to create spaces that make our community more vibrant." 
"I would like to congratulate Campbell Design on their relocation to downtown Newton," Mayor Eddie Haupt said. "This firm was founded more than 20 years ago and remains committed to a founding philosophy of that puts client satisfaction, integrity and accountability, collaboration, and community relationships at the center of everything they do. We appreciate Julia and Ray Campbell's investment in Newton, and we are here to help you grow your business."