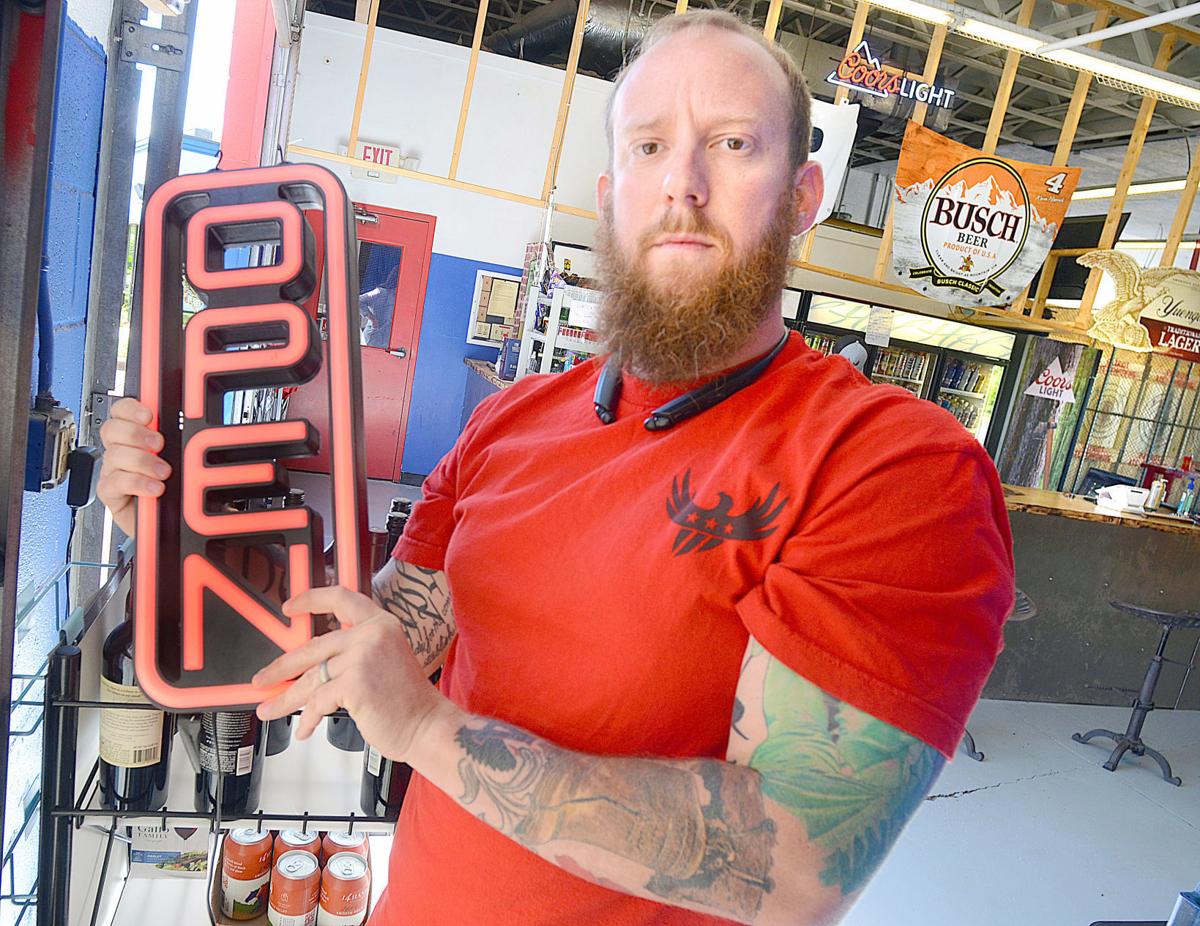 Michael Pastelak announced Thursday his business would be opening Friday in defiance of Gov. Roy Cooper's stay-at-home order.
At 4 p.m. Friday, Pastelak followed through by opening Patriot Axe Throwing, a business where patrons can throw axes and buy beer.
The decision could put him in legal jeopardy. Cooper's order defines violations as misdemeanors, and both state and local law enforcement agencies have authority to enforce it.
Pastelak said he is not worried about the possibility of punishment, adding that he recently spoke with an Alcohol Law Enforcement agent who said he would be arrested if he opened.
"So I mean, that's what I would imagine that they would try to push is me being arrested. But it is what it is, I guess, at this point," Pastelak said.
He said he spoke to some Republican state senators about limiting possible fines for violations. He said he has looked into the possibility of a lawsuit if the order is enforced.
Hickory police Chief Thurman Whisnant said the department "will respond to any complaints, investigate and take appropriate action based on the circumstances."
He said the department had not received complaints as of 2:30 Friday afternoon and there were no ongoing investigations into violations. The only citation the department has given for violation of the order came April 1 and was related to a drug crime, Whisnant said.
Catawba County sheriff's Capt. Aaron Turk said the office had received no complaints of violations by businesses. Turk said the office is encouraging businesses considering reopening to refer to the state order to ensure they are in compliance.
He said the Sheriff's Office would need specific allegations of violations to start an investigation and that the office will proceed on a case-by-case basis.
"Should the Sheriff's Office receive any complaints about a business, we would assess those individually and decide what, if any, action might be taken," Turk said.
The business news you need
With a weekly newsletter looking back at local history.