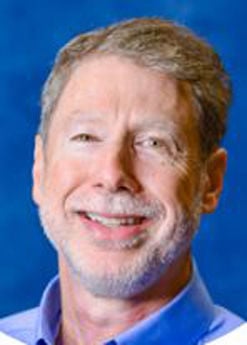 Let's be clear ... I'm not a health-pandemic expert, and I didn't stay at a Holiday Inn Express last night. So I don't know exactly when you should reopen your business, but that day is coming. So let's think about developing a business-reopening plan.
Gov. Roy Cooper has extended the state's stay-at-home order through May 8, but he has also laid out a three-phased transitional plan for reopening businesses throughout the state. These plans will provide direction on when you can reopen your business, but ultimately, it will be the responsibility of each business owner to determine when it's time to open the doors while adhering to state guidelines. If you're a business owner, what should you be thinking about?
First off, has the coronavirus moved your cheese? I'm referring to the Spenser Johnson book that came out 20 years ago and warned businesses that complacency leads to lost business as customer preferences change and competitors' strategies evolve. Sheltering at home and the current health crisis may have changed your customers' needs and wants.
Local companies have moved production to masks and PPE products as market demand has shifted. Reach out to your customers to make sure you understand how the coronavirus has impacted them, and adjust your product/service mix accordingly.
Don't assume things will get back to normal quickly. Yes, perhaps there is pent-up demand in certain industries ... I can't wait to reconnect to my hairstylist and tattoo artist. But many people will remain cautious of venturing into crowded spaces, and they've gotten comfortable with ordering online.
Recognize that some of these adjustments will remain with us, and incorporate them into your reopen plan. Continue to ramp up your online capabilities, curbside service and home deliveries, and find more ways to accommodate your customers.
Your customers are the ultimate decision-maker on when it's time to reopen your business. What steps can you take to make them feel safe while interacting with your business?
If you have a physical location, how will you provide an appropriate amount of social distancing? Will you and your staffers wear masks, gloves and provide over-the-top cleaning? How will you handle payments and transactions with your customers? If you're a service business, will virtual meetings continue to play an important role in how you interact with customers? These policies are also critical to your employees ... keeping them safe and healthy keeps you in business.
Finally, focus on your finances. As my friend and colleague Ron Elmore with our local SBTDC says, businesses must micromanage their cash flow over the next six to 12 months. You need to project incoming revenue/cash and outgoing expenses/cash on a weekly basis. Are your customers going to be able to pay you on time, and how will that impact your ability to pay your bills? Many banks are working with their customers to delay loan payments and provide some relief. Now is the time to have conversations with each of these groups.
Hopefully there will be medical breakthroughs to accelerate a return to normalcy, but hope is not a good plan. Take time now to map out your reopen plan, and identify the actions you can put in place to bring customers back to your business.
Jeff Neuville (jneuville@cvcc.edu) is the director of the Small Business Center at CVCC. Visit the CVCC Small Business Center at www.cvccsbc.com for more information and for assistance with your business.
The business news you need
With a weekly newsletter looking back at local history.