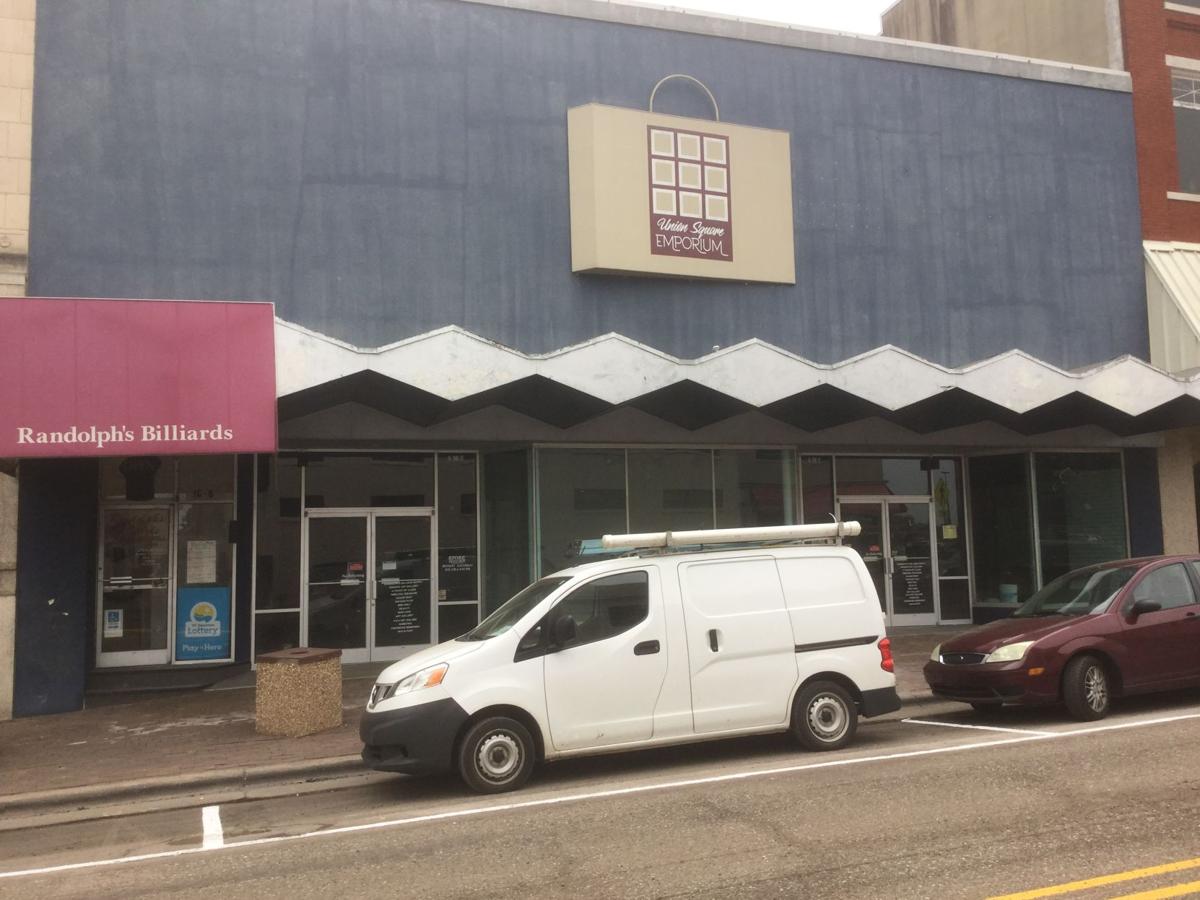 An investor is looking to renovate the Emporium building in downtown Hickory with a bit of financial help from the city.
Last week, the Hickory City Council awarded a $20,000 Vacant Building Revitalization grant to Jacomine Investments for the renovation of the building located at 16 Second Street NW, which was once a Woolworth five-and-dime department store.
The grant request was part of city council's consent agenda, the list of items the board typically passes with little or no discussion.
Company owner Jeff Jacomine elaborated on his plans for the $165,000 renovation in a letter included in the Council's online agenda packet.
Jacomine said he plans to have between 30 or 40 businesses in the building. He specifically names arts and crafts stores, a coffee shop and other types of retailers as the types of businesses he'd like to see in the location.
He also indicated he would want to create a nostalgic feel by changing "the outdoor façade to the original Woolworth's name" and possibly adding a lunch counter.
The building was originally built in 1959 and has been vacant for five years, according to Jacomine's grant application.
The Council also approved a $17,000 loan from the Community Development Block Grant Small Business Loan Program for a Long View nail salon that will be relocating to Hickory.
Nati's Nails owner Natalia Villanueva said in her application she wanted the loan to purchase five pedicure chairs, two children's pedicure chairs and two nail bars.
Villaneuva said she plans to move the business to 1115 Second Street NE in the vicinity of the Domino's Pizza and Dunkin' Donuts. The salon currently employees five people, and Villaneuva said she plans to hire three more over the next two years.
The loan program allows the city to make loans to businesses that plan to create jobs for low-to-moderate income people.
Loan funds may only be used to purchase equipment and the city gives the money directly to the vendors, according to a document in the Council's agenda packet.
The term of the loan is nine years and it carries a 4 percent annual interest rate.
However, borrowers who keep current their payments and abide by program requirements can have the balance of the loan forgiven after five years.
Kevin Griffin is the City of Hickory reporter at the Hickory Daily Record.