CONOVER — The Spa at Rock Barn, a division of Rock Barn Country Club & Spa in Conover, is undergoing a major expansion and renovation.
The project began in January and is expected to be completed by early winter.
The Rock Barn Spa branch is getting an upgrade to provide more services to meet popular demands and take part in the expanding market.
The spa currently averages more than 15,000 visitors each year, and the expansion/renovation is expected to significantly increase that number.
The spa is open to the public, but also provides benefits for members of Rock Barn Country Club as well as Statesville Country Club.
For more information, call the spa at 828-459-9150.
Preparing for a business loan to be topic
HICKORY — The Catawba Valley Community College (CVCC) Small Business Center will partner with First Citizens Bank to present a free seminar, "Preparing for a Business Loan," on Friday Sept. 13 from 11:30 a.m. to 1 p.m. at CVCC's Corporate Development Center in Hickory.
This seminar, sponsored by First Citizens Bank, identifies the information commercial banks want to review from prospective borrowers and how borrowers should prepare to have the best opportunity to secure a business loan. A complimentary lunch will be provided to pre-registered attendees for this program.
There is no charge to attend these seminars, but pre-registration is required. To register or for more information, contact the CVCC Small Business Center at 828-327-7000, ext. 4117 or visit http://sbc.cvcc.edu to register online.
Utilities and Engineering Director hired by county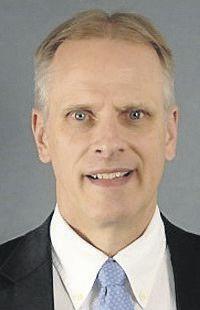 NEWTON — Catawba County has hired Peter M. Shonka to serve as the county's Utilities and Engineering Director. He begins work with the county Sept. 9.
Shonka comes to Catawba County from the City of Savannah, Ga., where he has worked since 2000. He most recently served as Executive Director of Arena Development managing all aspects of the $160 million arena project in the city's canal district. His prior roles with the city include Stormwater Management Director, City Engineer and Assistant City Manager.
As Utilities and Engineering Director for Catawba County, Shonka will provide long-term strategic and day-to-day operation management of the department and its service areas, which include building inspections, building plan review, code compliance, erosion control, solid waste (landfill management and recycling), and water and sewer.
"We are excited to bring someone with Pete's technical background and managerial experience to our team," said County Manager Mick Berry. "Pete will be instrumental in planning and leading the growth of utilities, recycling and waste management as well as the constant improvement and streamlining of our support to the building community."
Shonka, a licensed professional engineer, obtained undergraduate and graduate degrees in civil engineering from North Carolina State University and a bachelor's degree in forest management from Clemson University. He is relocating to Catawba County from Savannah with his wife, Linda. They have three adult children.
Selling on Amazon and Etsy to be discussed
HICKORY — The Catawba Valley Community College Small Business Center will present a no-cost "Selling on Amazon and Etsy" workshop on Tuesday, Sept. 3 from 6-8:30 p.m. at CVCC's Corporate Development Center in Hickory.
Amazon and Etsy provide strong platforms for online sales for start-ups and small businesses, and both provide an infrastructure to support many business functions. This seminar shows attendees the pros and cons of working with Amazon and Etsy, and provides direction for getting started with these well-established platforms.
There is no charge to attend this workshop, but pre-registration is required. To register or for more information, contact the CVCC Small Business Center at 828-327-7000, ext. 4117 or visit http://sbc.cvcc.edu to register online.
Firm welcomes wealth management consultant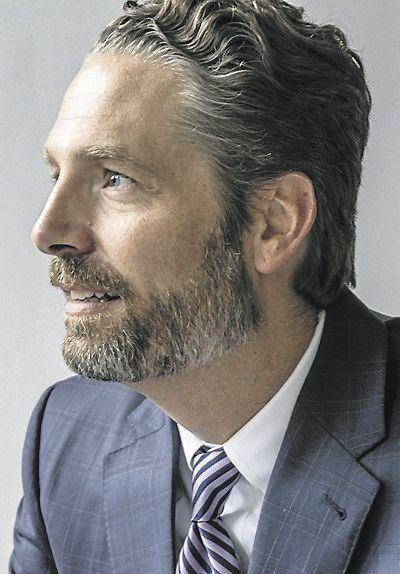 HICKORY — Kit Cannon, CRPS, has joined Resource Partners, LLC Raymond James Financial Services, Inc. as wealth management consultant and financial advisor.
Cannon graduated with a B.S. from Appalachian State University. He has been providing financial services to clients since 2010 and serves a diverse clientele, including executives, business owners and employers. He offers comprehensive wealth management through a combination of earned trust, proper planning and individual strategies for what he calls "the business of life."
"There are many reasons why I chose to transition my practice to Resource Partners," says Cannon. "First, Resource Partners provides their financial advisors a great sense of independence, which is something I have been seeking. This independence allows me to offer my clients greater flexibility and choice in the products and services they have access to in an effort to reach their financial goals. Resource Partners also provides access to integrated and industry-leading financial planning tools, which I believe my clients will greatly benefit from. I wanted to join a firm that shared similar values as I have and one that always has the interests of clients as a top priority."
Says veteran financial advisor Frank Young, "With Kit's client first approach and expertise, we know he will bring high quality insight and support to our team."
Cannon enjoys spending time with family and has a passion for arts, automobiles, music, travel, golf, snow skiing, and an occasional game of table tennis. In addition to helping clients, he is committed to helping the community by serving organizations like the Hickory Museum of Art, SALT Block Foundation, Hickory Recreation Department and Hickory Rotary.
To reach Cannon or the team at Resource Partners, LLC, call 828-324-.4420 in Hickory or visit its website www.ResourcePartners.net. Resource Partners is located at 10 13th Ave. NW, Hickory.
About Resource Partners, LLC: Securities offered through Raymond James Financial Services, Inc. Member FINRA/SIPC. Investment advisory services are offered through Raymond James Financial Services Advisors, Inc. Resource Partners, LLC is not a registered broker dealer, and is independent of Raymond James Financial Services.
Allegra Print Marketing & Mail honored
HICKORY — Marc and Susan Woodie, owners of Allegra Print Marketing & Mail in Hickory, were recently honored with the Operational Excellence Award from leading marketing, print and graphic communications franchise network, Alliance Franchise Brands.
The Woodies were recognized for excellence in managing the business to achieve exceptional levels of productivity, profitability and growth while remaining focused on helping businesses and nonprofits in the Hickory area achieve marketing and outreach success.
"When you can operate efficiently in all areas of your business, it means you can be an even stronger resource for your clients, no matter what you sell," said Marc Woodie. "Guiding small and mid-sized businesses and nonprofits in their marketing communications as a single resource naturally builds in messaging consistency and cost efficiencies that result in more powerful, brand-building campaigns."
Located at 337 Main Ave. NE, Allegra is a full-service marketing and print communications provider with in-house services including marketing consultation, and graphic design services, advanced printing technologies including full-color printing, digital color signs, posters and banners, complete finishing services, mailing services, variable data capabilities, promotional products and print management solutions. Allegra can also help businesses with targeted mailing list purchases, inventory management, SEO, PPC, trade show graphics and more.
Allegra is independently owned and operated and is a member of the Alliance Franchise Brands network, a world leader in marketing, graphics and visual communications, with locations in the United States and Canada.
For more information, contact Allegra in Hickory at 828-322-3981, or visit the company's website at www.allegrahickory.com.
The business news you need
With a weekly newsletter looking back at local history.